Fleet maintenance data is crucial for fleet managers and owners to improve and optimize their operations. This data provides valuable insights that can help managers make informed decisions, reduce costs, and increase efficiency. In this blog post, we will explore in-depth the different types of data points that can be used to derive maximum value from fleet maintenance data and how to leverage these data points to achieve optimal fleet performance.
Why is fleet maintenance data important for fleet managers and owners?
No matter the number of vehicles your fleet has, having your data close at hand is extremely important. Many fleet managers and owners still use traditional spreadsheets, paper files, or post-its to monitor crucial data. But these approaches are error-prone and may lead to big losses for your business. After all, according to an Ernst & Young report, maintenance costs make up anywhere from 30% to 50% of the total cost of ownership for fleets.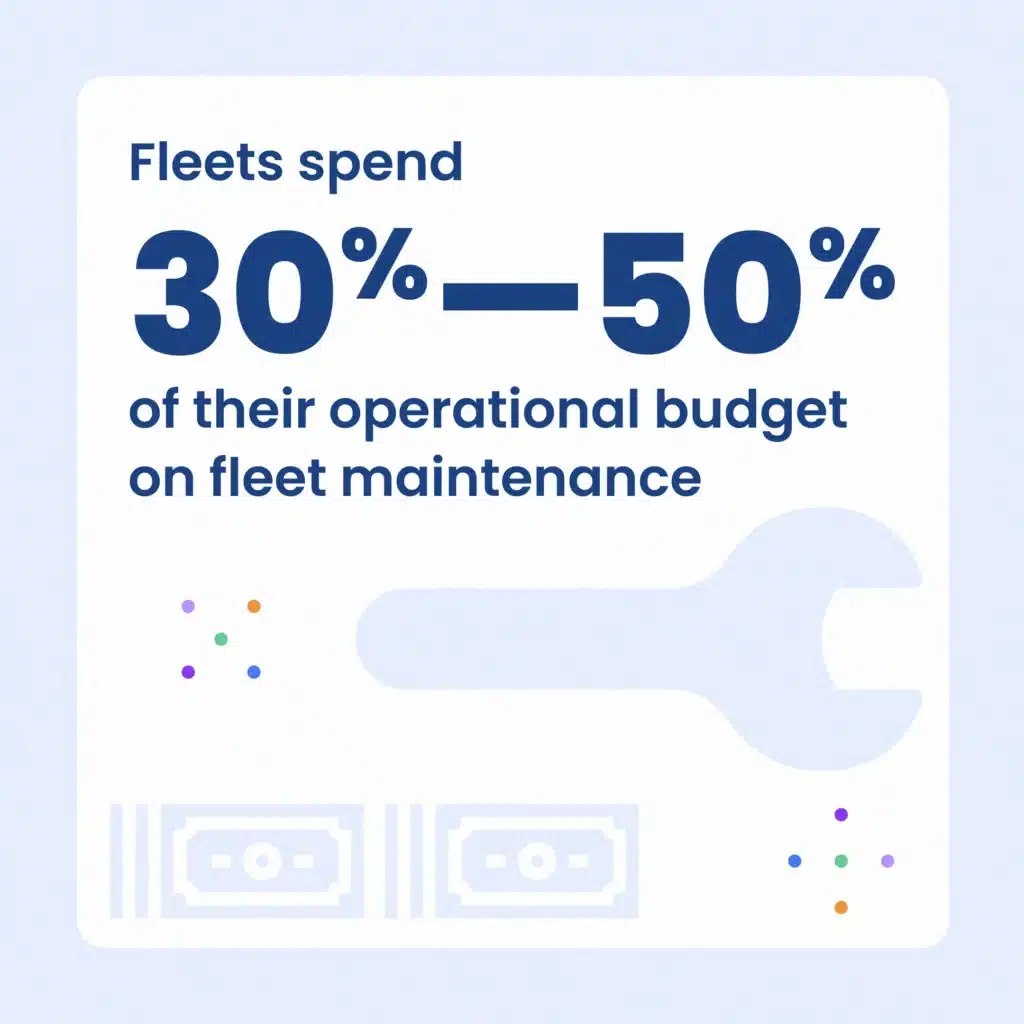 With freight fraud becoming more rampant, fleets must actively stay aware of real-time tracking data. In fact, according to a report, carrier-payments platform TriumphPay, a division of Dallas-based TBK Bank SSB, estimates at least $500 million to $700 million of shippers' and brokers' freight payments are going to double brokers annually.
When it comes to managing your fleet's efficiency and profitability, data is everything. So, getting up-to-date, detailed reports is necessary for fleet managers and owners. Fleet management and maintenance software like Fleetpal allows you to centrally store all commercial assets in a system where team members can visualize, update, and analyze everything that keeps your operation running efficiently. 
So the question is, which data points should you look at to ensure a smoothly working fleet?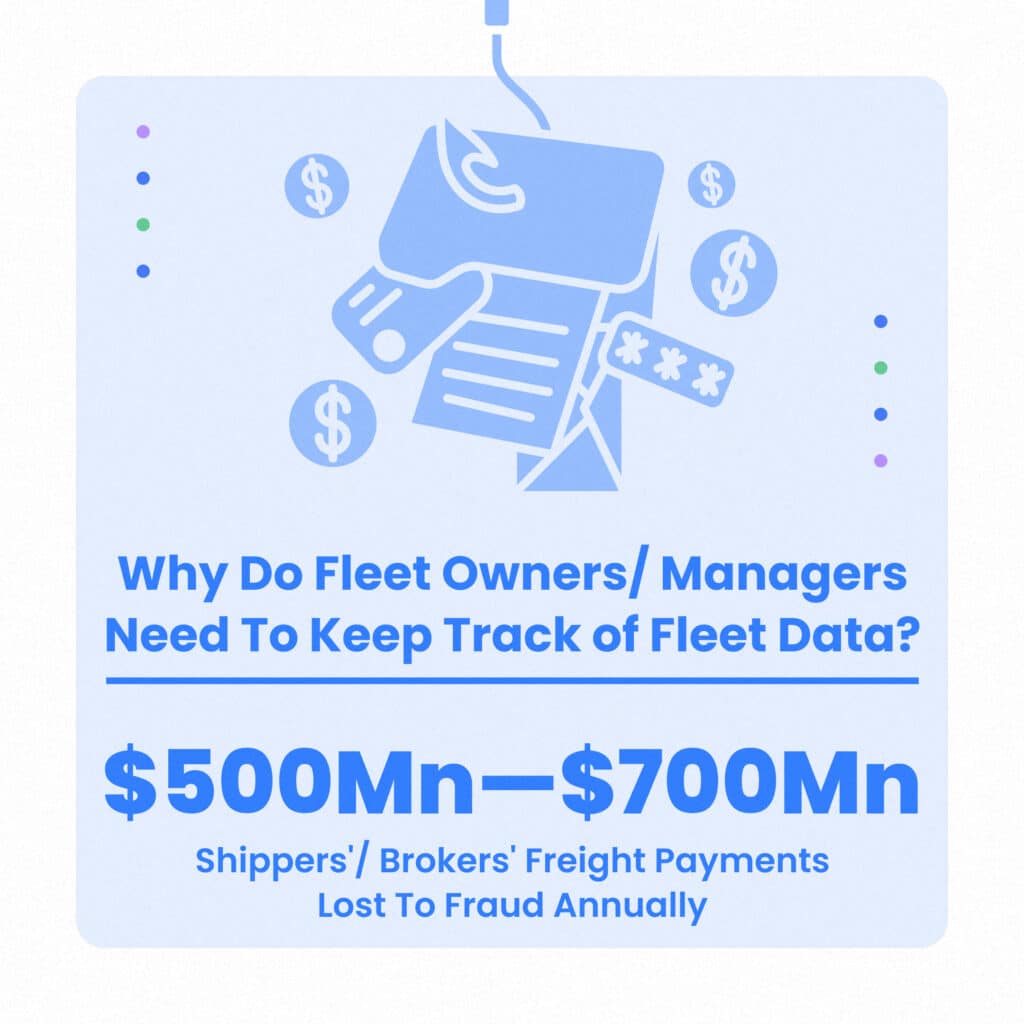 What types of fleet maintenance data should you look at for an efficient fleet operation?
Maintenance-related data for your fleet assets, including fuel and driver conduct data, comes from a wide range of places. Because we can classify a great deal of data as maintenance-related, we'll split sources into two sections:
Directly available maintenance data:
Direct maintenance data is obtained from work orders, invoices, preventative maintenance (PM) schedules, and service histories. It can provide a thorough picture of what's happening with your fleet assets. Even if a fleet manager or owners like you merely tracks this type of maintenance data, you can gain invaluable insight into the health of your fleet. 
Hence a fleet management and maintenance system like Fleetpal allows you to keep track of all your fleet data in one place, including preventive maintenance (PM) schedules and history. By correlating PM schedules against service histories, fleet managers and owners can decide whether services should be added to the PM schedule, preventive maintenance increased or decreased, etc.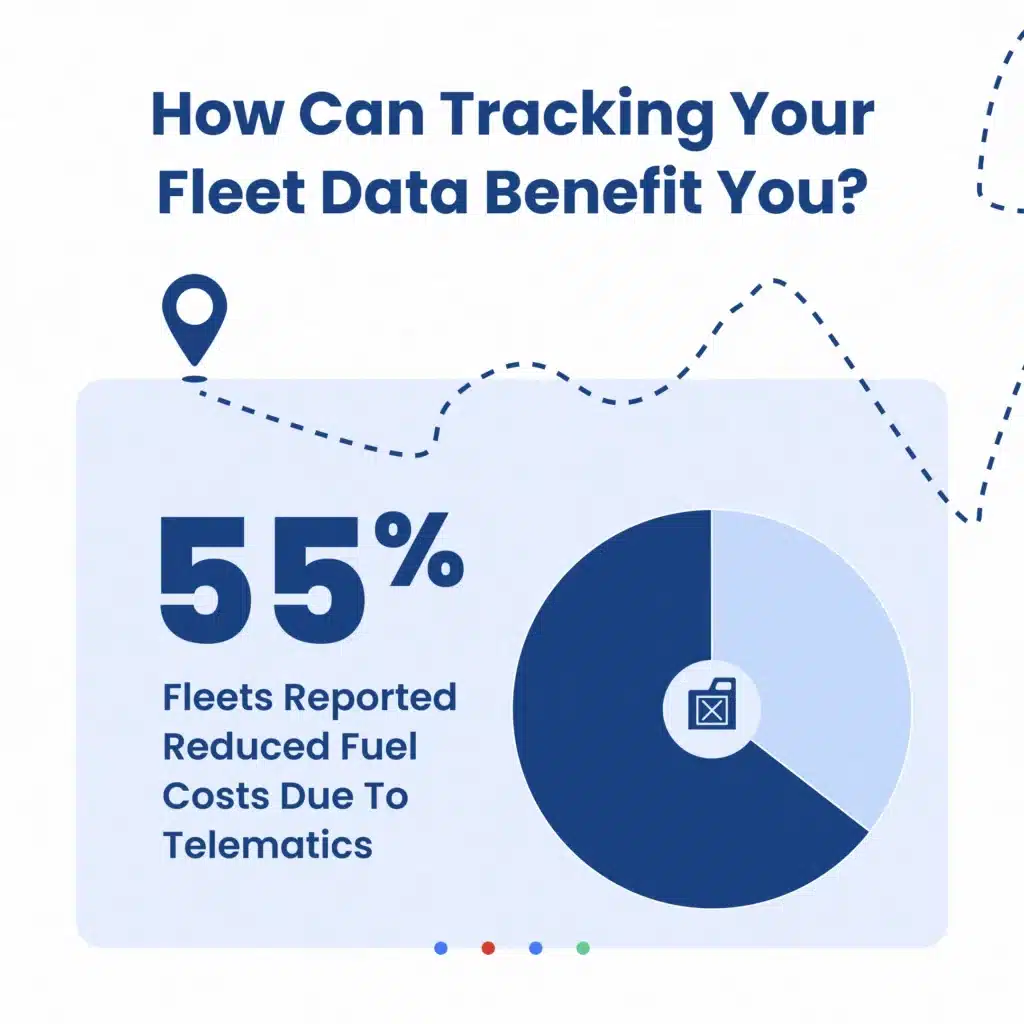 Indirectly available maintenance data
Indirect maintenance data is collected from sources such as inspections and fuel usage data, for instance. In addition to direct maintenance data, indirect data provides an excellent idea of how well your assets are doing during everyday operations. For instance, 55% of fleets reported reduced fuel costs from using fleet management and tracking, a huge win considering that fuel is the largest expense for 32% of fleets, according to a report.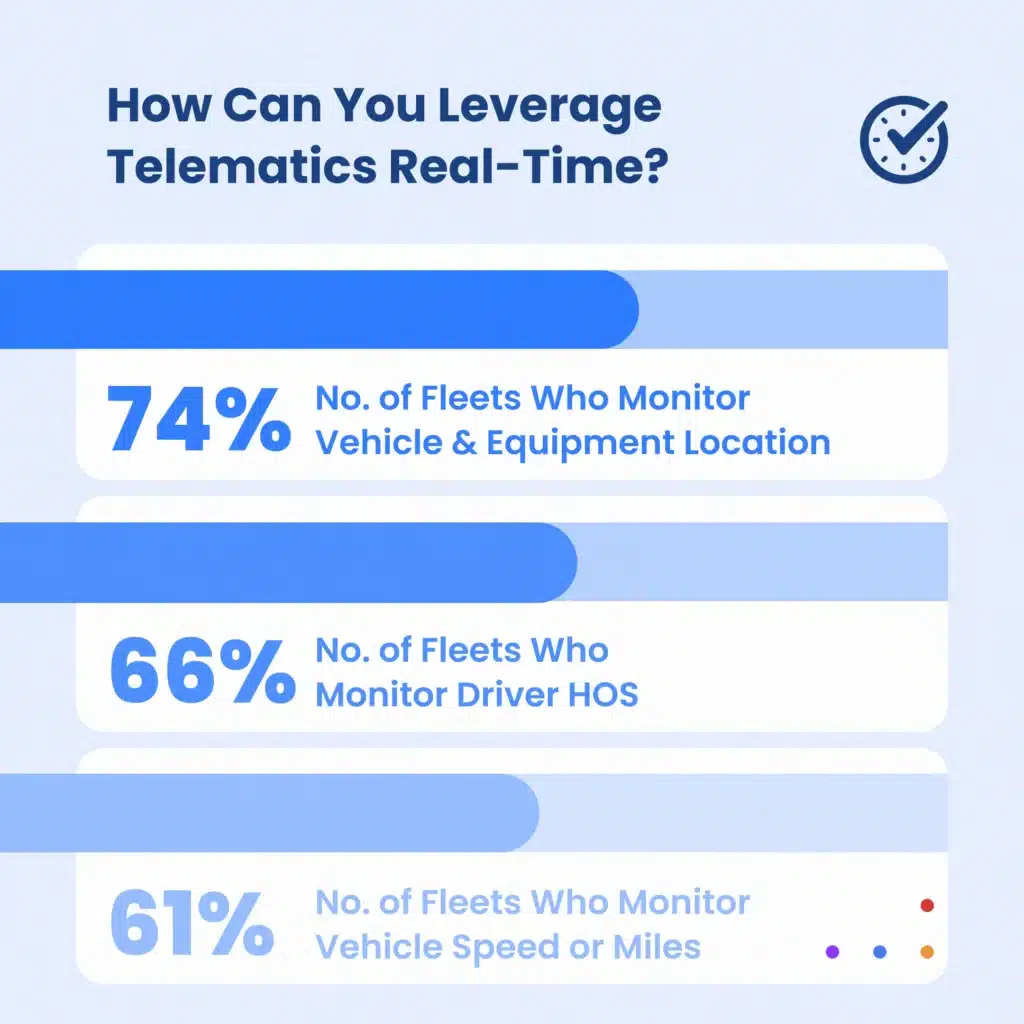 In this way, combining directly available data with data from telematics systems can help fleets get a clearer picture of their total cost of ownership. 
As a matter of fact, most fleets (74%) monitor vehicle and equipment location with telematics, and a good number of them also track both hours of service (66%) and speed (61%). When combined with direct maintenance data, indirect data can reveal persistent concerns that direct data alone may overlook, such as increased fuel and oil consumption and/or wear and tear on brakes and other typical wear items.
How does fleet maintenance software help track and analyze all this data?
Leveraging data with visuals and dashboards is one of the best ways to derive maximum value from fleet maintenance data. These tools can help fleet managers quickly and easily identify trends and patterns in their data and make more informed decisions about their fleet operations and maintenance. 
In conclusion, fleet maintenance data is an essential resource for fleet managers and owners looking to optimize their operations and reduce costs. By understanding the different types of data points and how to leverage them effectively, managers can make more informed decisions about their fleet maintenance and operations and improve their overall performance. With Fleetpal, managers can easily collect, analyze, and make sense of all this data, so they can focus on running their fleet with confidence and efficiency.
With Fleetpal, a leading fleet maintenance tool, fleet managers and owners can easily access customized visuals and dashboards that provide real-time insights into their fleet performance, maintenance needs, and more. Fleetpal also allows fleet managers and owners to track and schedule maintenance, monitor fuel usage, and generate customized reports. Contact us today to learn how our Fleetpal maintenance management software helps fleet managers, maintenance managers, and suppliers increase toplines and profits.