Track, manage, and optimize all of your fleet assets from acquisition to disposal via an easy-to-use unit catalog.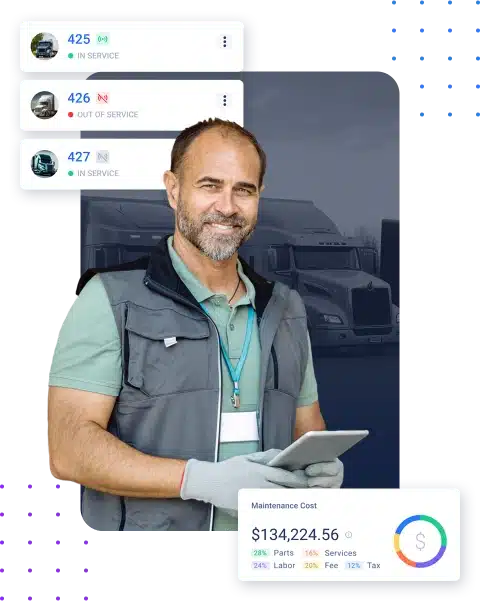 Streamline Your Fleet Operations And Maximize Your Vehicle's Lifespan With Fleetpal's Equipment Management Capabilities.
Keep track of crucial insights like mileage, repairs, and routine maintenance, and make data-driven decisions that save you time and money. By having access to digital records of vehicle data, you'll never miss an important check-up or scheduled repair work again.
Improved Equipment Tracking and Maintenance
FleetPal's Equipment Management module provides a centralized platform for tracking and managing all equipment in a fleet. It allows maintenance task scheduling and offers notification alerts signaling when the next service is due. Reduce equipment downtime, improve productivity, and extend the lifespan of fleet assets.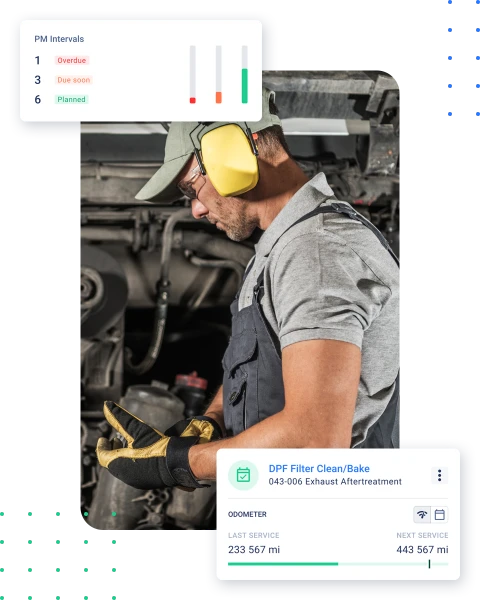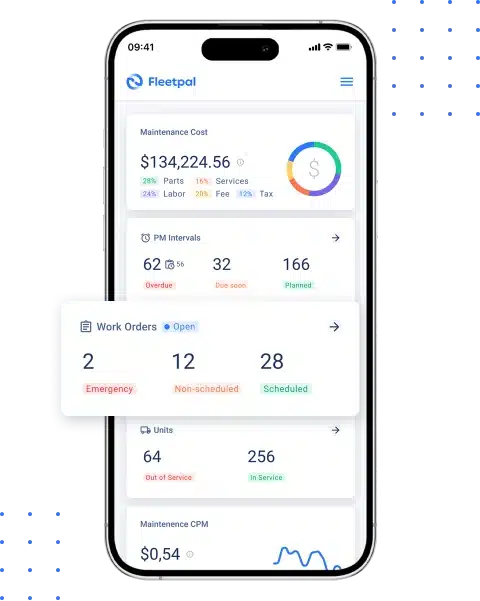 With FleetPal's Equipment Management module, fleet managers can track maintenance costs, fuel consumption, and other expenses related to fleet equipment. This data can be used to identify inefficiencies, reduce costs, and improve the bottom line.
Increased Compliance & Safety
The Equipment Management module includes features to ensure compliance with regulations and safety standards. The module provides tools for tracking inspections, certifications, and permits, which helps to avoid penalties and reduce the risk of accidents. This can lead to increased safety and reduced liability for the fleet operator.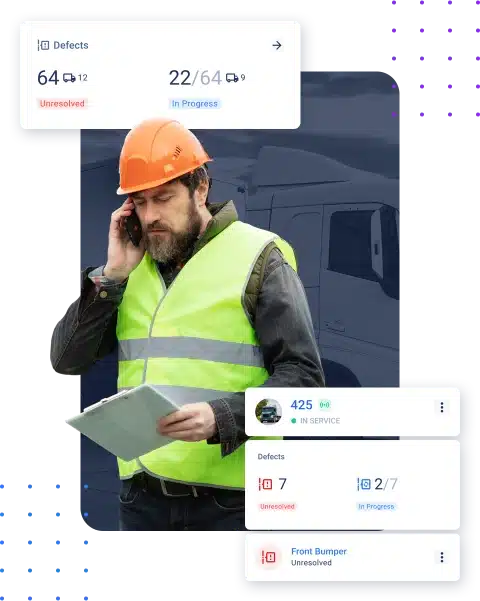 Begin Recording Every Stage Of Your Vehicles' Lifecycle And Transition To Predictive Maintenance With Fleetpal.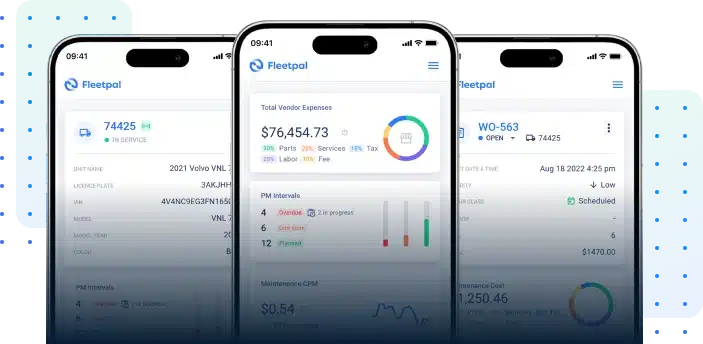 Leave paper work orders in the past and step into the future with digital work orders. Optimize your maintenance and repair workflows, track service history, and monitor expenses for internal repair shops and vendors.

Get a bird's-eye view of your repair shop's parts. Streamline reordering processes and avoid repair delays. Enjoy better visibility into parts' usage and costs to make more informed purchasing decisions.

Stay organized with a separate vendor directory for quick access to critical information about your vendor relations. Gain visibility into your vendor costs, work orders, parts, and more. 

Don't wait for costly breakdowns. Instead, harness the power of preventive maintenance intervals to optimize performance, reduce downtime, and save on maintenance expenses.

Link our fleet preventive maintenance software to Telematics and receive valuable data, facilitating the management of preventive maintenance and swift response to vehicle problems. 

View operational and analytical reports with key metrics in real time. Take the guesswork out of fleet maintenance and make data-backed decisions. Our cloud-based fleet maintenance software makes reporting easy for all.
Join other small and enterprise fleets that are already using Fleetpal and see for yourself