Access cost-saving data and process-improving insights with a plethora of customizable real-time reports all from one fleet dashboard.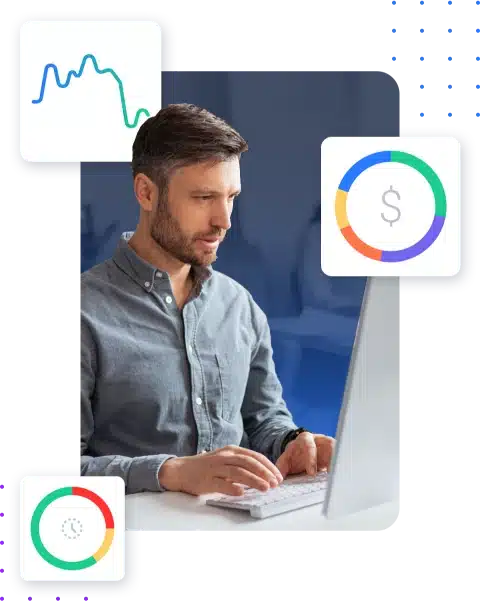 Fleetpal's Fleet Maintenance Software Puts The Power In Your Hands With Real-Time Reporting.
Surface the data that matters most via diverse widgets that display crucial information about the performance of your fleet. Find out your maintenance costs, vendor expenses, and cost per hour. Identify the equipment categories that are most expensive for your fleet, and more.
By automating data collection and reporting, fleet managers can easily analyze trends and identify patterns in their fleet's performance. This allows them to make data-driven decisions about maintenance, repairs, and other fleet-related activities, ensuring that their fleet operates efficiently and cost-effectively.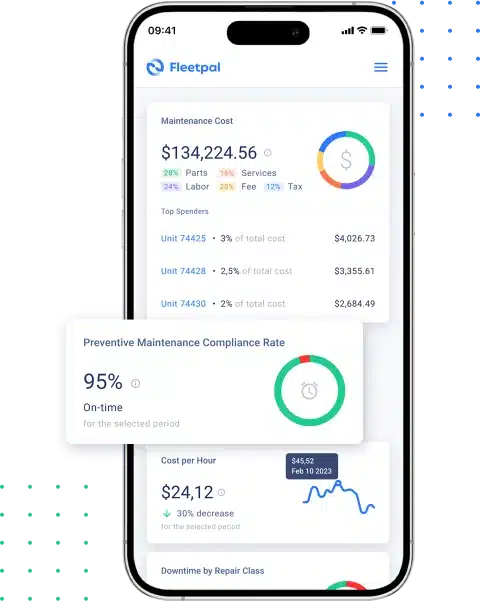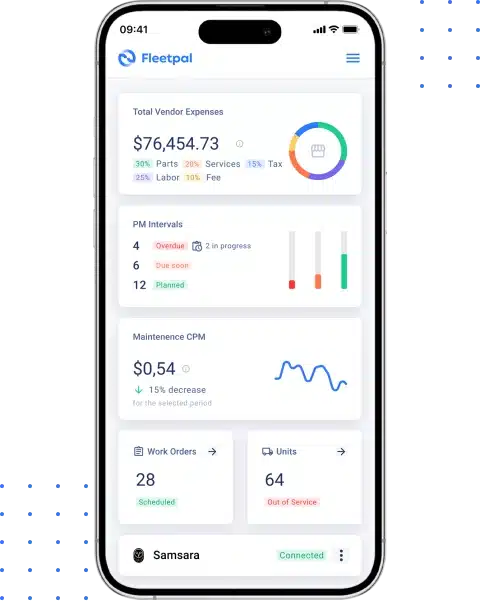 Identify Cost-Saving Opportunities
By providing real-time visibility into fleet operations, you can identify overspending or underutilizing assets. This allows you to take action to optimize fleet performance and reduce costs, ultimately improving the bottom line for your organization.
With Fleetpal's Automated Reporting module, you can generate reports automatically, without investing manual time and energy to gather and compile data. Let Fleetpal handle all the work while you focus on other priority tasks.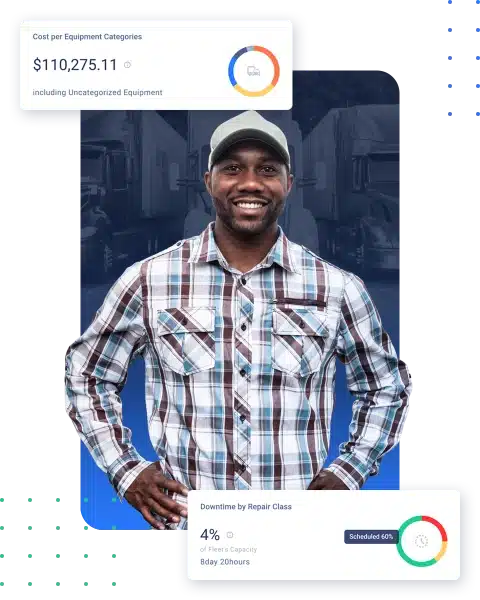 Have the fleet data that matters at your fingertips with Fleetpal's operational and analytical reporting widgets and fleet management dashboards.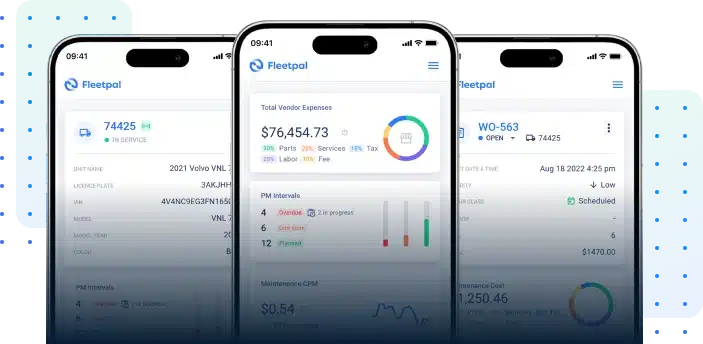 Leave paper work orders in the past and step into the future with digital work orders. Optimize your maintenance and repair workflows, track service history, and monitor expenses for internal repair shops and vendors.

Get a bird's-eye view of your repair shop's parts. Streamline reordering processes and avoid repair delays. Enjoy better visibility into parts' usage and costs to make more informed purchasing decisions.

Hit the brakes on vehicle deterioration. Store all of your fleet units in a single platform and solve one of the biggest roadblocks of all – vehicle lifecycle management. Make accurate forecasts on vehicle repairs and replacements.

Stay organized with a separate vendor directory for quick access to critical information about your vendor relations. Gain visibility into your vendor costs, work orders, parts, and more. 

Don't wait for costly breakdowns. Instead, harness the power of preventive maintenance intervals to optimize performance, reduce downtime, and save on maintenance expenses.

Link our fleet preventive maintenance software to Telematics and receive valuable data, facilitating the management of preventive maintenance and swift response to vehicle problems. 
Join other small and enterprise fleets that are already using Fleetpal and see for yourself