Simplify maintenance and repair processes, create comprehensive service histories, and monitor service spend.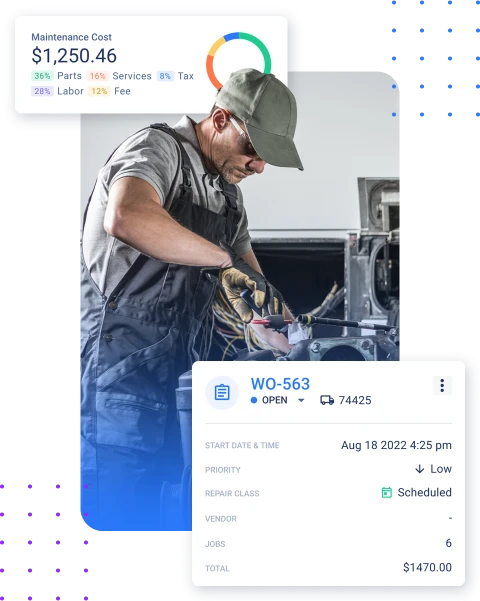 Say Goodbye To Lost Or Illegible Paperwork, Missed Maintenance Tasks, And Costly Equipment Downtime.
Our digital fleet maintenance work order software allows you to create, assign, and track work orders in real time, all from one central platform. You'll have full visibility into your fleet's maintenance history and upcoming tasks, allowing you to plan ahead and avoid any unexpected breakdowns.
Fleetpal's Work Order management features enable seamless communication between maintenance managers, mechanics, and drivers. This reduces downtime and ensures that everyone is on the same page regarding vehicle maintenance.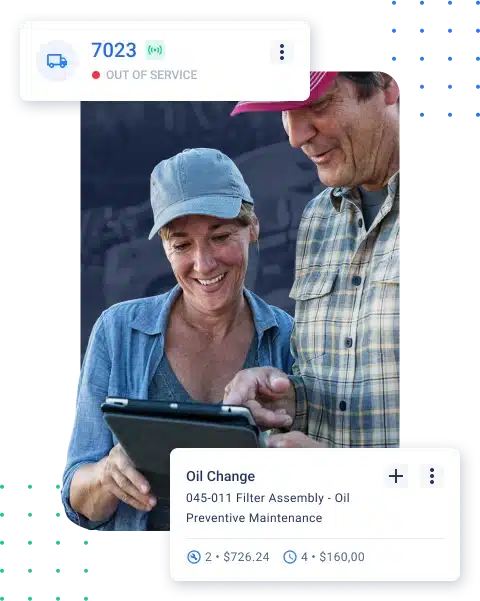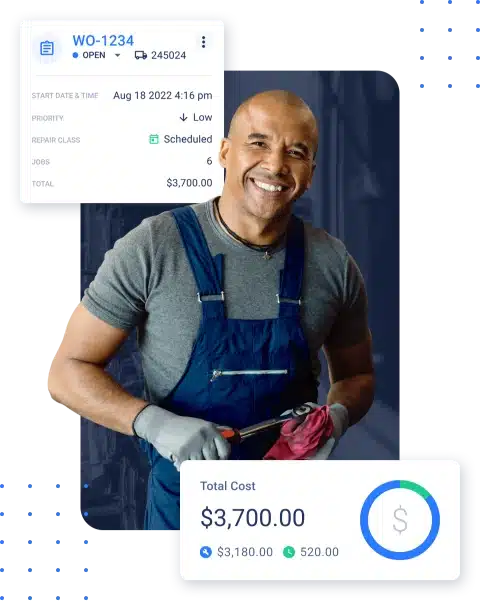 Streamlined Record Keeping
The work order management feature allows you to store all the details related to each work order in one place, including vehicle information, maintenance service details, the cost of repairs, and more. Simplify the record-keeping and generate accurate reports with fleet work order software:
Our work order management feature provides complete visibility into the maintenance and repair process behind your fleet's success. The capabilities of this module enable fleet managers to monitor the progress of each work order and ensure that everything is completed on time and within budget.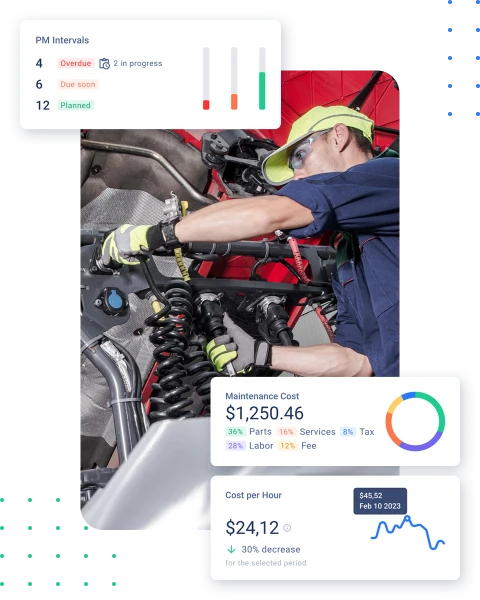 Streamline Processes And Improve Workflow Efficiency With Fleetpal's Digital Work Orders Now.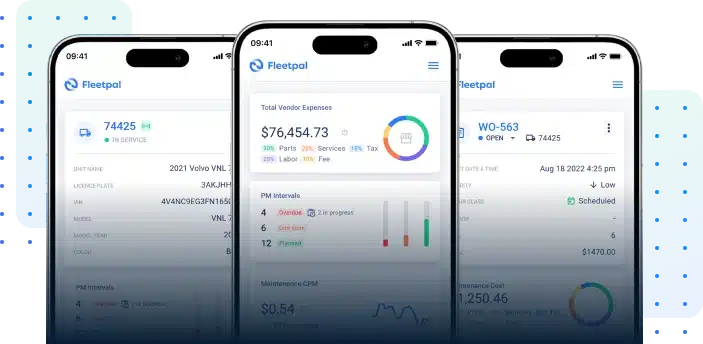 Get a bird's-eye view of your repair shop's parts. Streamline reordering processes and avoid repair delays. Enjoy better visibility into parts' usage and costs to make more informed purchasing decisions.

Hit the brakes on vehicle deterioration. Store all of your fleet units in a single platform and solve one of the biggest roadblocks of all – vehicle lifecycle management. Make accurate forecasts on vehicle repairs and replacements.

Stay organized with a separate vendor directory for quick access to critical information about your vendor relations. Gain visibility into your vendor costs, work orders, parts, and more. 

Don't wait for costly breakdowns. Instead, harness the power of preventive maintenance intervals to optimize performance, reduce downtime, and save on maintenance expenses.

Link our fleet preventive maintenance software to Telematics and receive valuable data, facilitating the management of preventive maintenance and swift response to vehicle problems. 

View operational and analytical reports with key metrics in real time. Take the guesswork out of fleet maintenance and make data-backed decisions. Our cloud-based fleet maintenance software makes reporting easy for all.
Join other small and enterprise fleets that are already using Fleetpal and see for yourself