Fleetpal's mission is to make your life easier, each and every day.
Since we started as drivers in the field, we were immediately faced with the multiple pain points drivers and fleet managers encounter every time they hit the road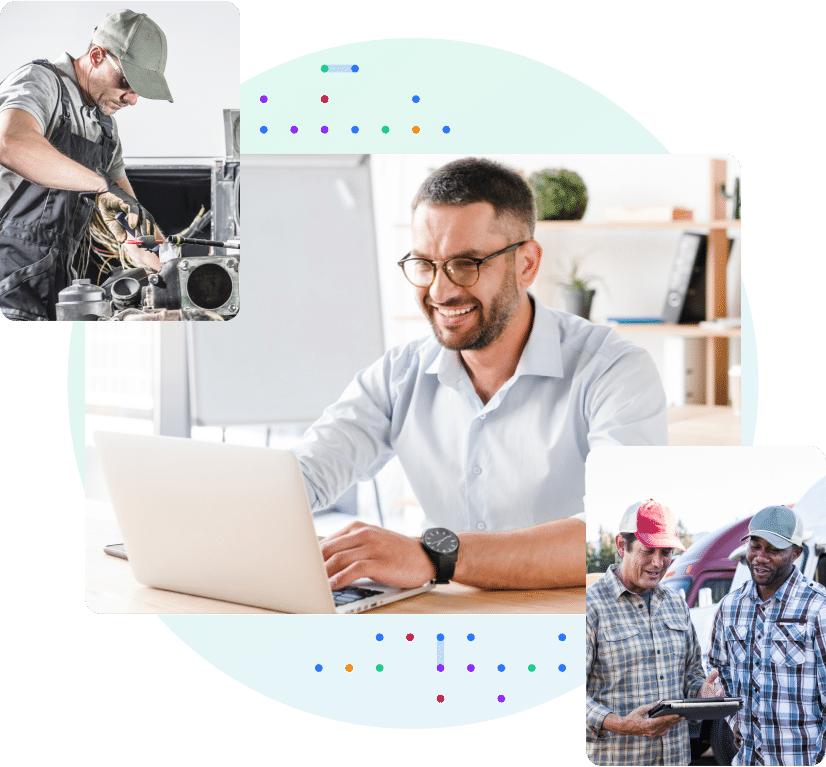 Whether it's missing preventable repairs that lead to costly truck breakdowns, logistical issues that keep your fleet bogged down and behind, or lost overhead from inefficient processes, these recurring issues can make or break your business.
We knew there had to be a better way, but hard as we looked, we couldn't find any!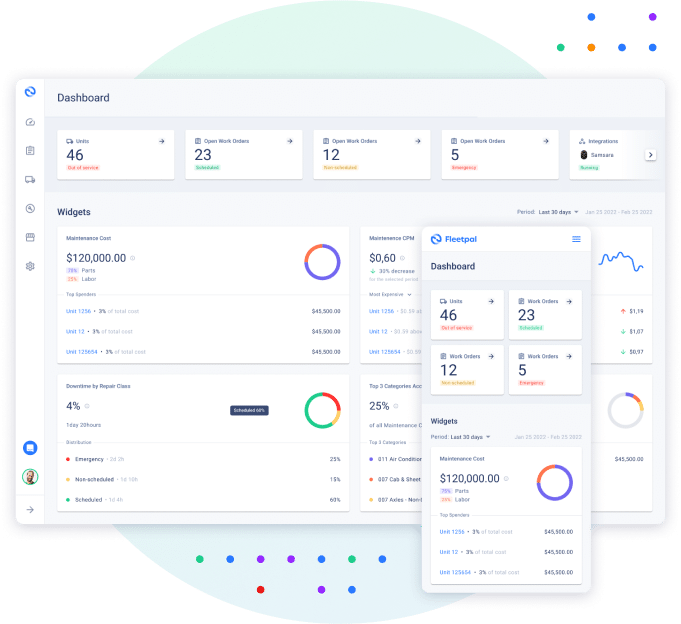 So we built one ourselves…
And created something that's unlike anything else on the market.
We know that the wide open road can be your best friend or your worst nightmare, and often it's the tools at your fingertips that make the difference…
That's why our proprietary Computerized Maintenance Management System (CMMS) software is engineered to optimize your fleet operations from A-Z.

We keep it simple, so you can keep your drivers and fleet managers happy while they do what they do best.

And we never charge you for inactive vehicles, since we only bill for actual work orders.
That's what we call, the Pay What You Need Guarantee.
FleetPal's work order management software puts you in the driver's seat.
Catch vehicle issues before they happen, so your vehicles last longer. Just like that, you'll be cutting extra costs to improve your fleet's bottom line.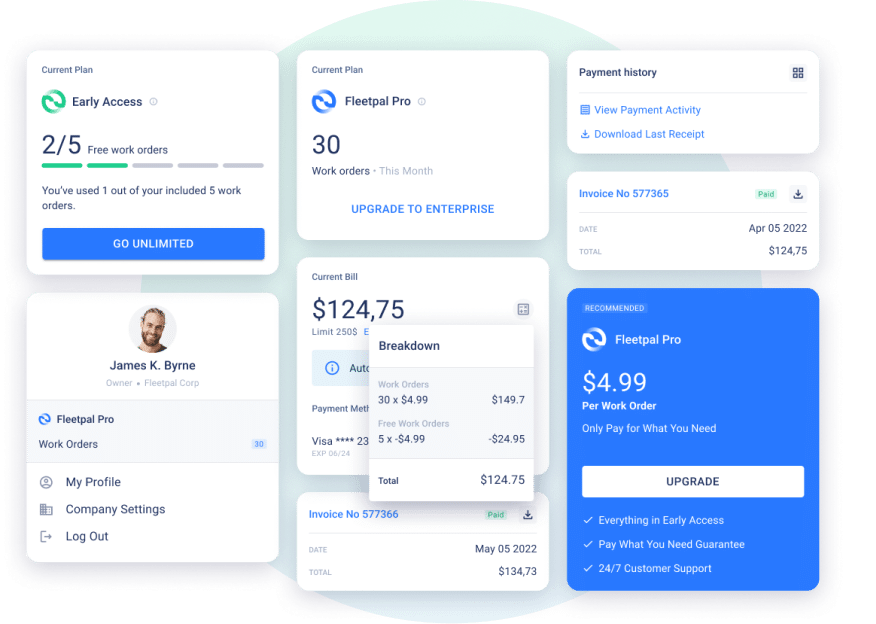 Eliminate the guesswork. Say hello to a happier fleet.
No Contract, No Setup Costs.
Real-time reporting and round-the-clock support.
Pay per work order, not by unit.
Say goodbye to messy spreadsheets and extended fleet downtime, once and for all.