Full Visibility And Control Over All Fleet Operations
Join Other Small, Medium And Enterprise Fleets That Are Already Using Fleetpal
And Enhance Your
Fleet's Lifespan Vehicle Uptime Fleet Performance PM Scheduling Safety Compliance Cost Savings Resource Allocation Workflow Automation Decision-Making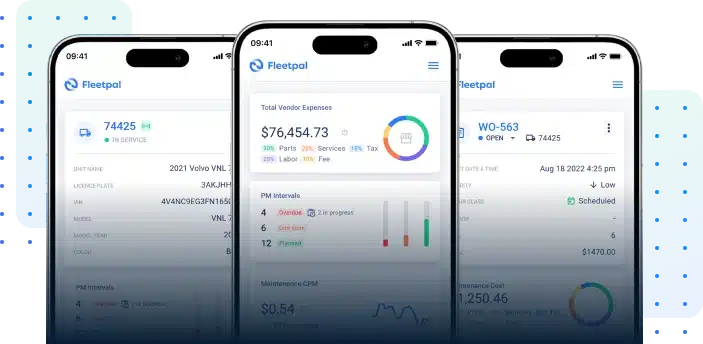 Streamline Operations By Centralizing Internal And Vendor-Related Work Orders.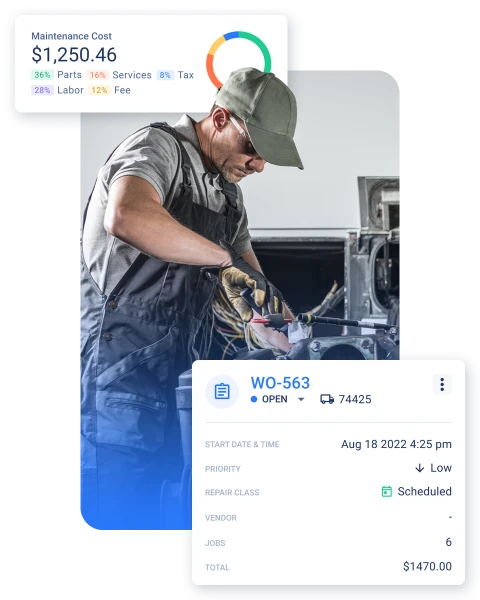 Develop a third-party vendor directory and monitor external maintenance and repair costs.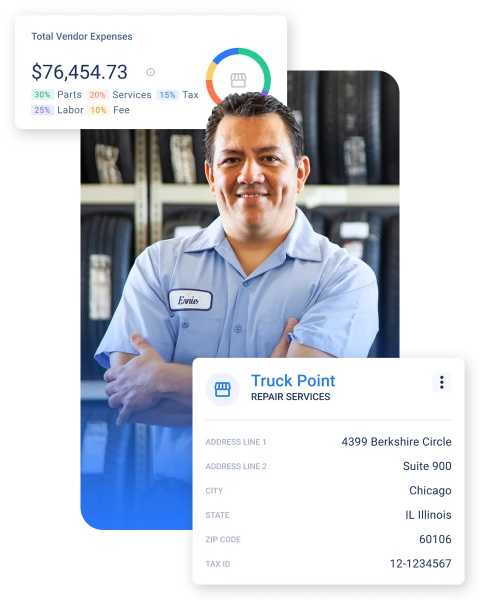 Monitor every aspect of your fleet equipment throughout their entire lifecycle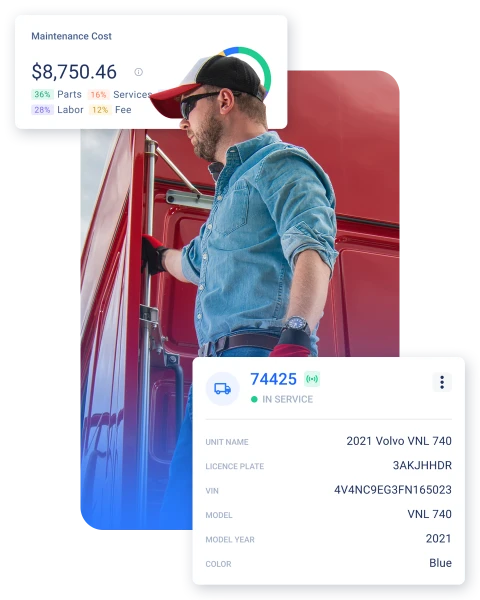 Access cost-saving data and valuable insights to improve your processes, through a wide range of customizable reports.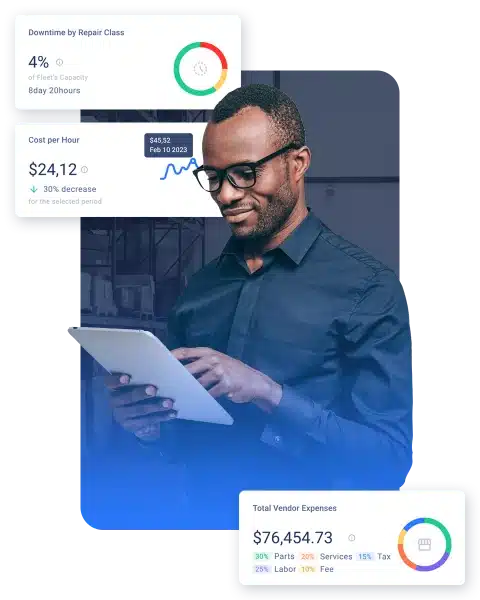 Utilize a detailed parts management system to track and manage parts, avoid stockouts and reduce downtime.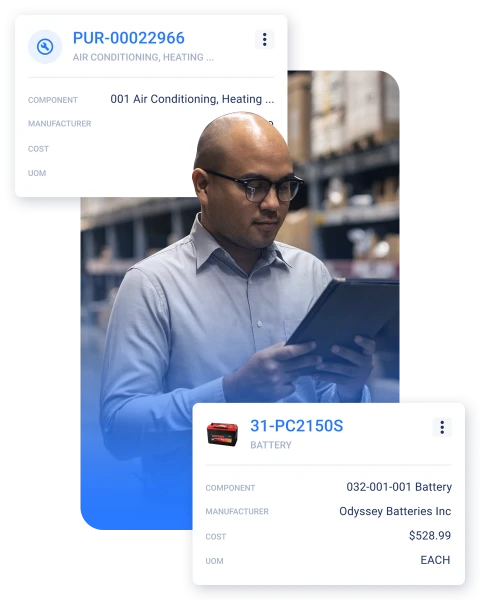 Capture all of your fleet data in one place to obtain a comprehensive view of your fleet's performance.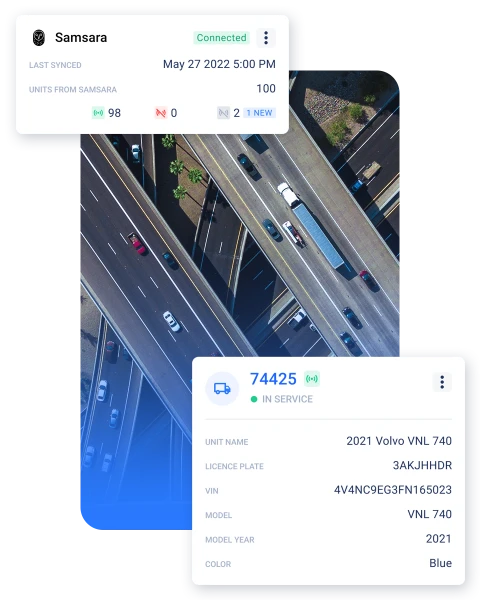 Keep track of PM tasks across your fleet with maintenance schedules and reminders.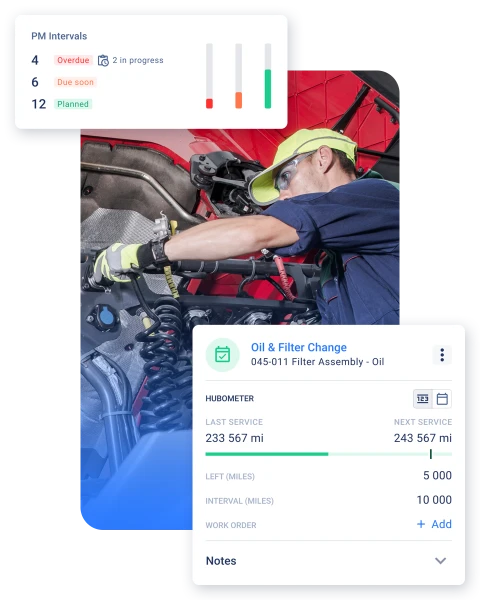 Preventive Maintenance Intervals
Pro Software for Fleet Managers and Owners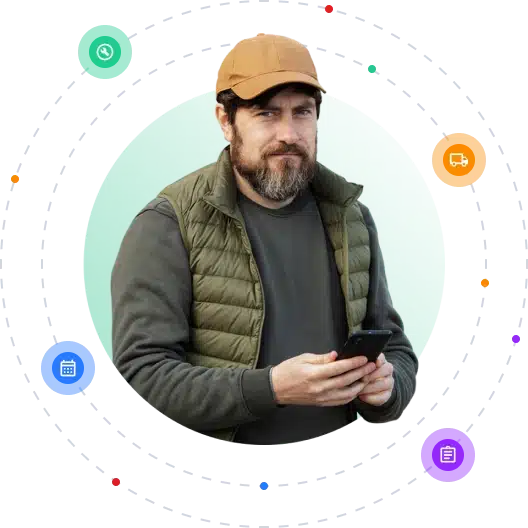 Overcome the limitations of manual processes and communication breakdowns between your drivers and mechanics. Upgrade to a modern fleet manager software that grants real-time visibility into vehicle performance and maintenance needs, allowing you to make timely decisions and reduce downtime. Our intuitive platform provides the features and capabilities to help you:
Achieve strategic growth and zero missed opportunities as a fleet owner with a powerful software for fleet management. Optimize your fleet's profitability and boost revenue by reducing ownership costs, yet guaranteeing that the vehicles in your fleet continue to generate income for your business.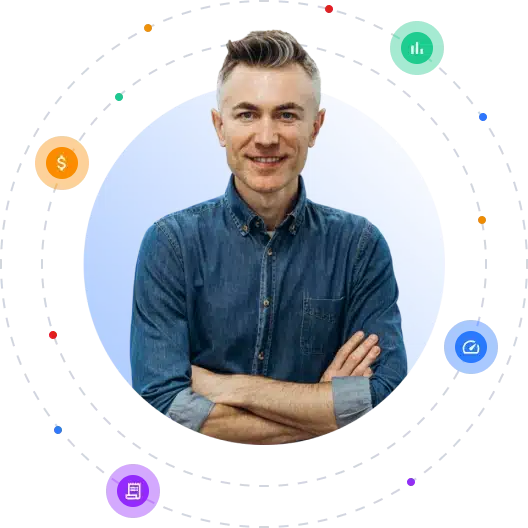 Why Fleets Of All Sizes Love Using Fleetpal
"Fleetpal allows us to track almost all components of a truck. The online fleet maintenance software organizes the parts in different categories and subcategories, so we can see where we are spending the most money. It also keeps track on truck parts and their warranties."
"Truck maintenance can be expensive. Before using FleetPal, it was a pain to keep track of maintenance costs and records. Now, I can input data and keep track of costs in a simple fleet maintenance software."
"Easy to use! Entering work orders into the system is just a matter of point and click, less searching for different items and topics in the web-based fleet maintenance software. Excellent way to track expenses per unit making it easier to calculate CPM on each vehicle, thus helping decide which units need to be replaced rather than just how old a vehicle is or how many miles."