Save time and money with commercial truck maintenance software from Fleetpal
Simple software designed to track and solve every maintenance issue for fleet managers and technicians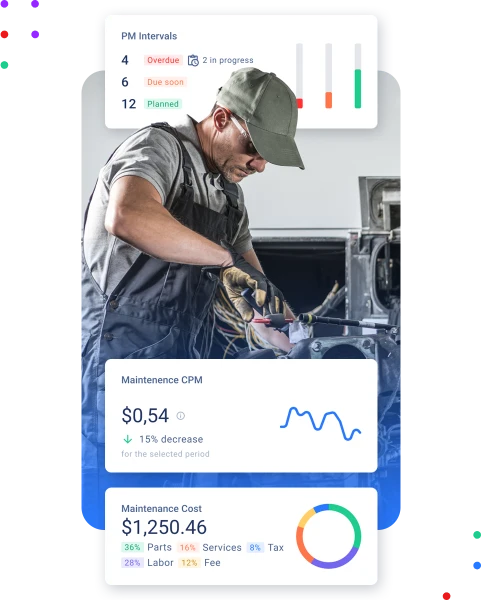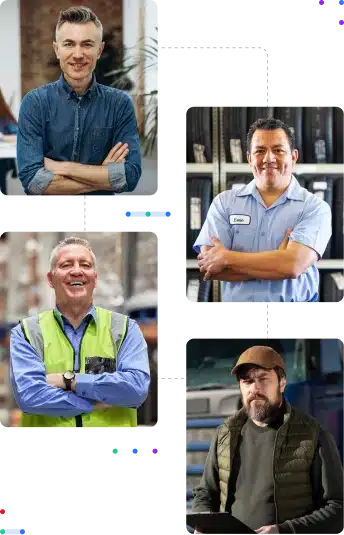 Fleetpal is a commercial vehicle maintenance software designed to replace paper work-orders and confusing spreadsheets with a language everyone on your maintenance crew can understand.
Fleet maintenance software solutions that takes the guesswork out of TCO
As a Fleet Manager, you don't get paid to guess.
Fleetpal is a digital space for you to effortlessly keep track of your initial costs, operating costs, maintenance costs, downtime, and production costs.
If you're using industry-standard TCO metrics, you're likely leaving money on the table
Create a customized TCO Monitoring Program to compare your fleet's performance against other small fleets–you'll know exactly how you stack up and what you need to fix.'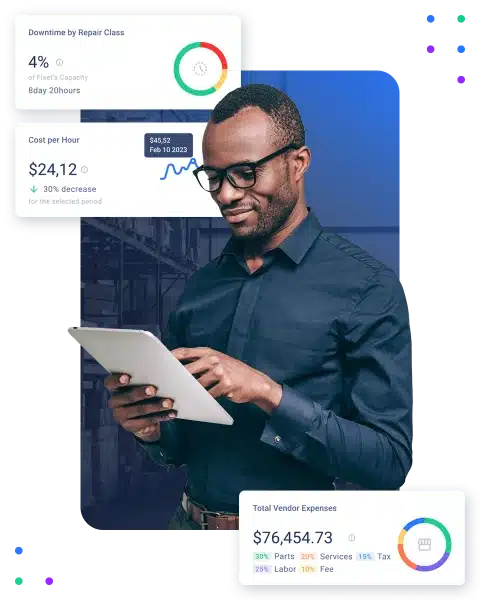 Streamline operations by centralizing the oversight of internal and vendor-related work orders
Create and maintain a vendor directory for easy access to critical information
Monitor every aspect of your fleet equipment throughout their entire lifecycle
Gain insight into the true expenses associated with operating your fleet
Track and manage parts through the use our parts management system resulting in cost-efficient operation
Gain visibility into your fleet performance with our data integrations that captures all your fleet data in one place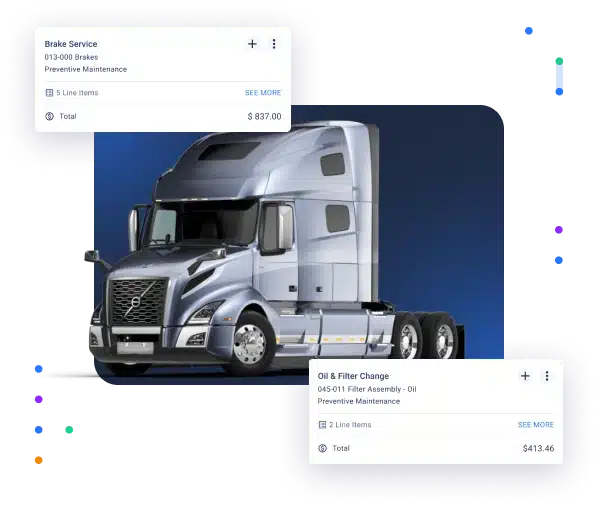 Service history.
Crystal clear.
Knowing every aspect of your fleet inside and out – service records, scheduled maintenance, and driver logs – is the key to preventing roadside breakdowns and emergency fleet repairs.
Quickly see into the future of your asset's lifecycle with Fleetpal
The language of VMRS codes gives you the power to easily communicate everything your company must know to keep your margins as high as they need to be.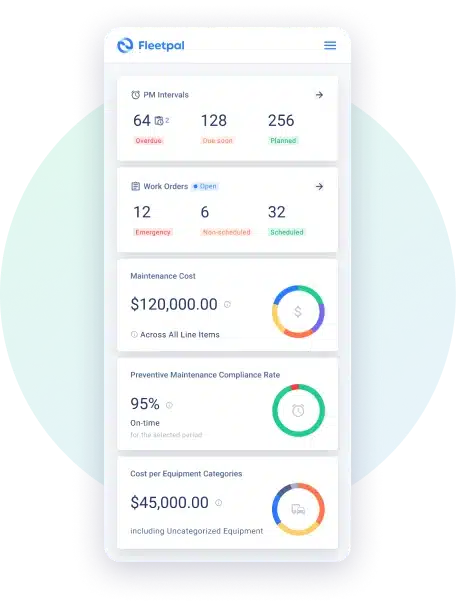 Easy-to-read information is the key to sustainable maintenance schedules
Stay on budget with a fleet management system. Measuring everything and setting realistic expectations for your team are two pillars of great fleet management.
With Fleetpal, your vehicle service history is documented digitally, so you can track everything that goes into protecting your company's reputation.
Complicated computer systems won't help you make better decisions.
Fleet managers deserve better fleet management systems than spreadsheets and whiteboards
At Fleetpal, our focus is on a straightforward, best-in-class fleet manager software experience that allows your team to work better than ever together. As a fleet manager, you're not only expected to make your assets as reliable as possible–you're expected to predict what will put your company in control of its profits.
Keep it simple. Keep your team happy.
Stop spending money on reactive maintenance.
Save time and streamline your fleet management services to improve your bottom line.
Get started with Fleetpal's preventive maintenance software for free.