Fleetpal is transforming fleet maintenance management, one vehicle at a time
We streamline operations both big and small by providing full visibility into your fleet operations, empowering you to advance toward new benchmarks of efficiency and profitability.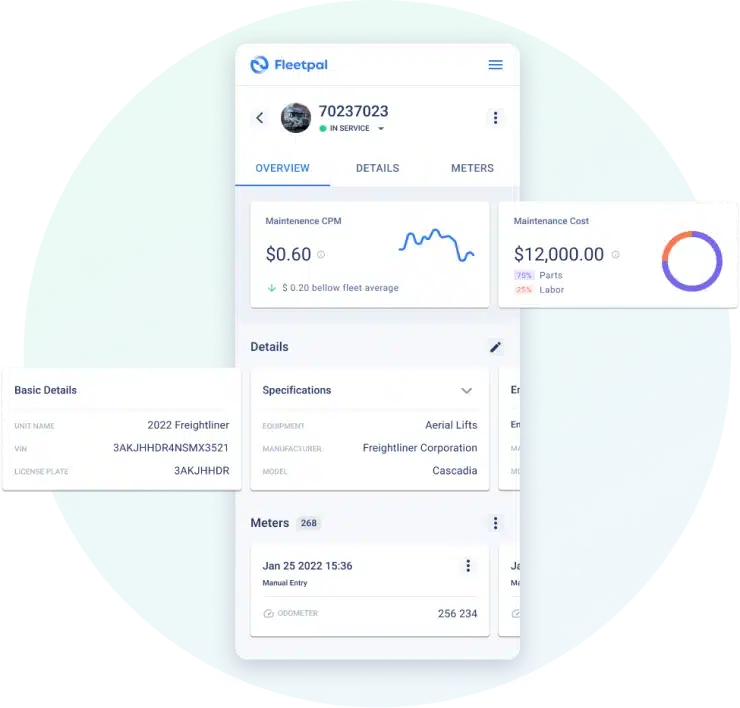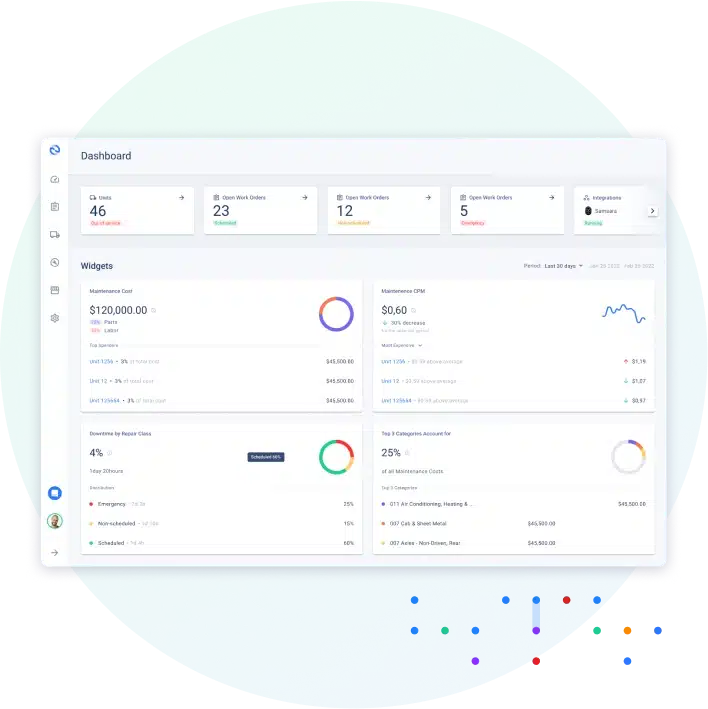 In just a few clicks, automatically keep track of all costs, parts, and labor needed to optimize your fleet.
A sleek, streamlined dashboard eliminates the need for messy spreadsheets. Clear, visual reporting helps you to avoid preventable repairs.
Our proprietary Computerized Maintenance Management System (CMMS) software is engineered to optimize your fleet operations.
For fleets looking for a smarter solution to cutting-edge fleet maintenance without the heavy price tag, our Pay What You Need Guarantee allows you to Pay Per Work Order, not per vehicle.
This results in more accurate pricing that revolves around your needs, and not the other way around.
With dramatically reduced spending on monitoring your fleet, and real-time vehicle data and metrics sent straight to your mobile phone, your day just got a whole lot easier.
Fleetpal's fleet maintenance management software puts you in the driver's seat
Catch vehicle issues before they happen, so your vehicles last longer. Just like that, you'll be cutting extra costs to improve your fleet's bottom line.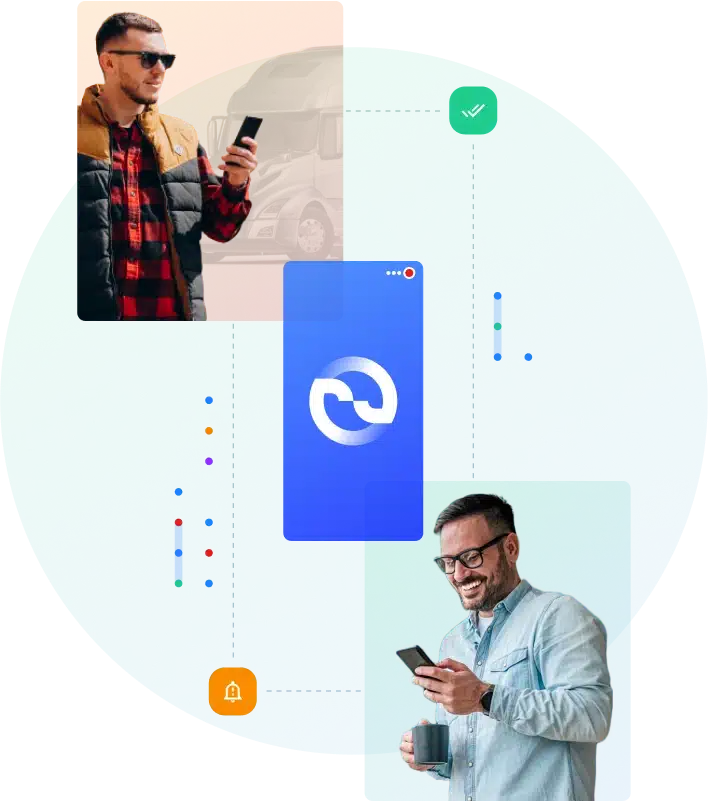 Eliminate the guesswork. Say hello to a happier fleet.
No Contract, No Setup Costs.
Real-time reporting and round-the-clock support.
Pay per work order, not by unit.
Say goodbye to messy spreadsheets and extended fleet downtime, once and for all.