Parts Inventory Management
Prevent part stockouts, minimize vehicle downtime, and cut avoidable inventory expenses.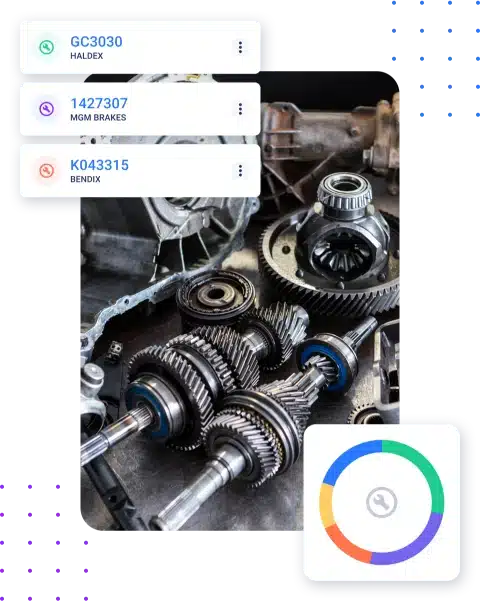 Create And Manage A Digital Parts Catalog For Your Fleet And Enjoy A Bird's-Eye View Of Your Repair Shop's Assets.
Fleetpal's part inventory management system allows you to manage your fleet's parts from purchase to storage to usage. Customize every part with crucial data, record your spending on individual items, and assign parts to work orders.
Streamline Parts Management
Fleetpal's Parts Catalog provides a centralized platform for managing parts nomenclatures. It allows fleet managers to keep records of purchased and used parts, track their usage, and create purchase orders. This helps reduce time spent on inventory management tasks and ensures that parts used in work orders are correctly described and properly referenced in analytical reports.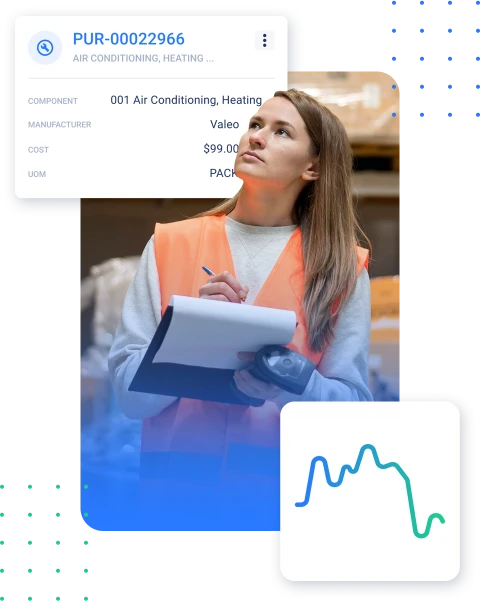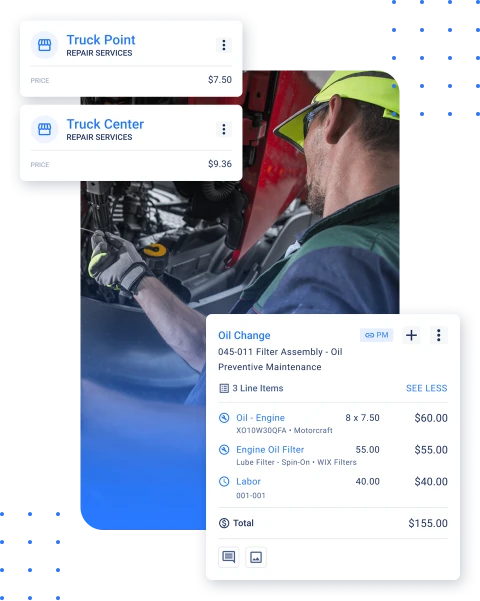 Using the Parts Catalog, fleet managers can track parts usage and costs, identifying areas where savings can be achieved. The module provides visibility into part pricing and availability from different suppliers, which allows fleet managers to make informed decisions about where to source parts and negotiate better prices. 
The Parts Catalog module includes features for managing part usage and costs, which can be used to identify areas where efficiencies can be gained. The module also integrates with other FleetPal modules, such as Work Order Management, to provide a seamless workflow that reduces manual data entry.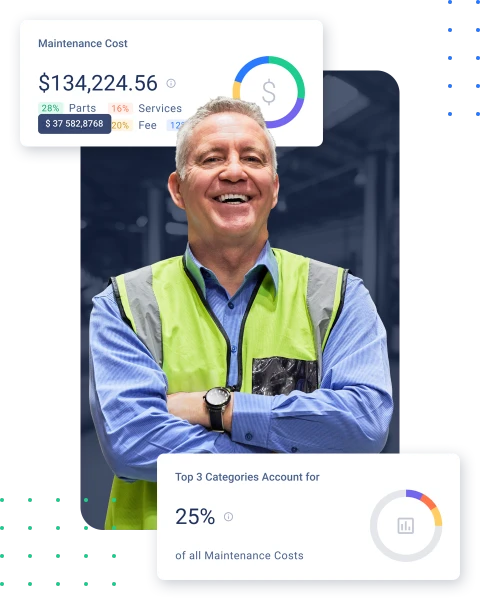 Enjoy Peace Of Mind Knowing That Your Parts Inventory System Is Always Ready For Action With Fleetpal's Parts Features.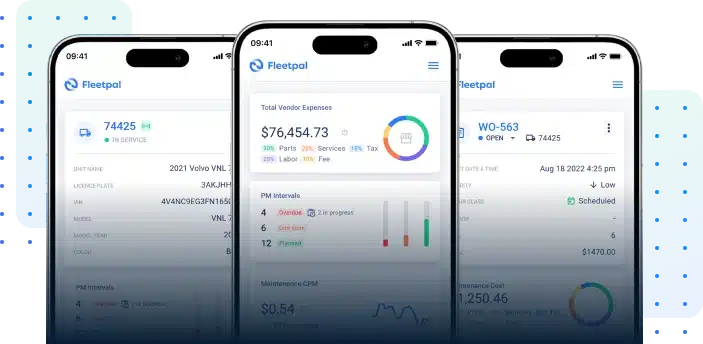 Leave paper work orders in the past and step into the future with digital work orders. Optimize your maintenance and repair workflows, track service history, and monitor expenses for internal repair shops and vendors.

Hit the brakes on vehicle deterioration. Store all of your fleet units in a single platform and solve one of the biggest roadblocks of all – vehicle lifecycle management. Make accurate forecasts on vehicle repairs and replacements.

Stay organized with a separate vendor directory for quick access to critical information about your vendor relations. Gain visibility into your vendor costs, work orders, parts, and more. 

Don't wait for costly breakdowns. Instead, harness the power of preventive maintenance intervals to optimize performance, reduce downtime, and save on maintenance expenses.

Link our fleet preventive maintenance software to Telematics and receive valuable data, facilitating the management of preventive maintenance and swift response to vehicle problems. 

View operational and analytical reports with key metrics in real time. Take the guesswork out of fleet maintenance and make data-backed decisions. Our cloud-based fleet maintenance software makes reporting easy for all.
Join other small and enterprise fleets that are already using Fleetpal and see for yourself