Capture all of your fleet's data in a centralized informational hub with industry software integrations.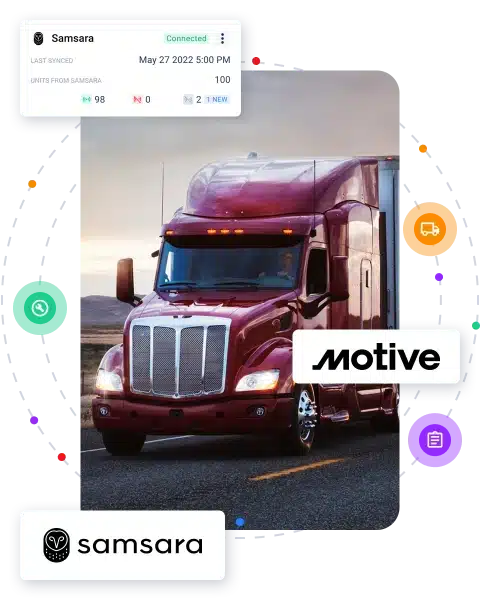 Fleetpal's Integration Capabilities Create Opportunities For Time, Energy, And Money Savings By Empowering You To Access Key Data From A Single Platform.
Connect your Fleetpal account to your GPS hardware and receive live information about the state of your vehicles in an integrated fleet management system.
Fleetpal's telematics integration module tracks compliance with regulations, such as Driver Vehicle Inspection Reports (DVIR), reducing the risk of fines and penalties associated with non-compliance.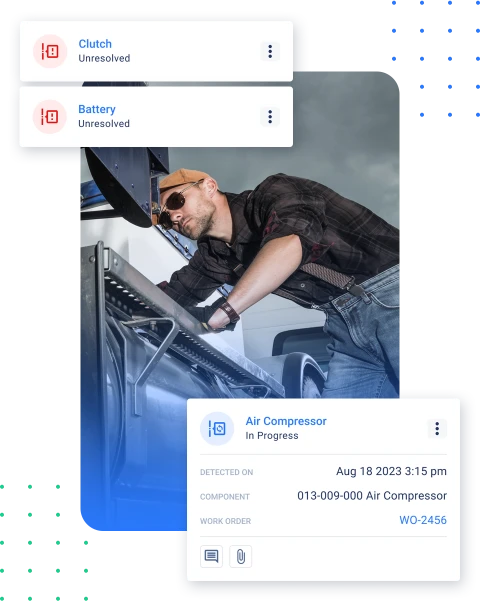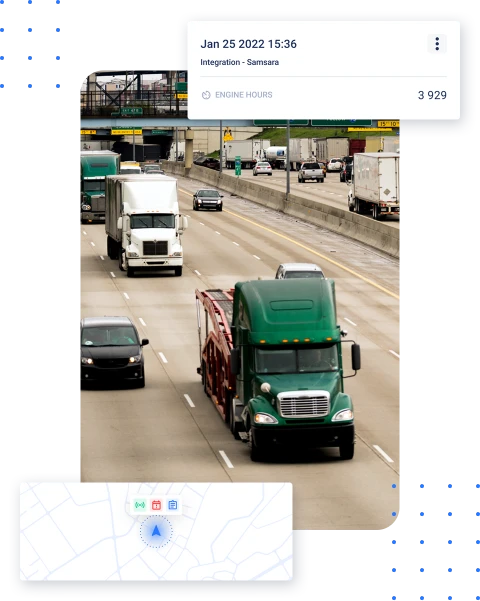 Enjoy automated or manual access to detailed vehicle data, including location and usage metrics, allowing you to track and stay in control of your assets more effectively and optimize maintenance schedules.
Improved Preventive Maintenance
Fleetpal's telematics integration module enables fleet managers to identify issues before they turn into critical problems. This ultimately results in minimized downtime and a reduction of maintenance costs via reliable vehicle performance tracking.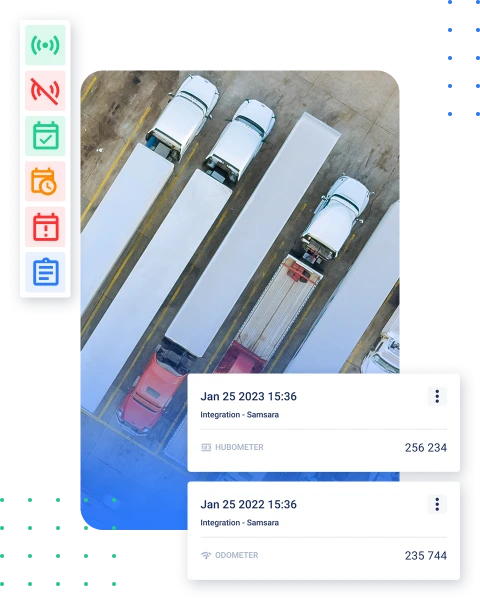 Consolidate And Analyze All Of Your Data From A Single Platform With Fleetpal's Integration Features.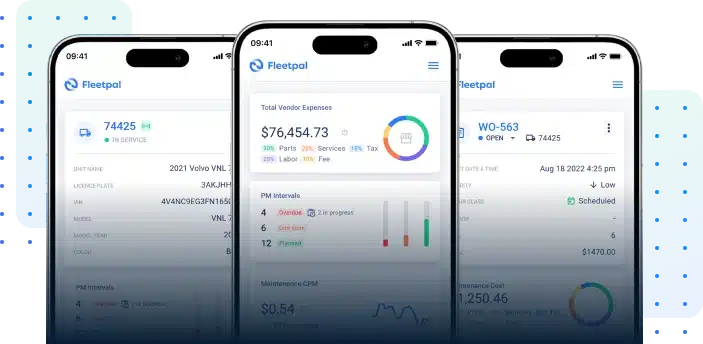 Leave paper work orders in the past and step into the future with digital work orders. Optimize your maintenance and repair workflows, track service history, and monitor expenses for internal repair shops and vendors.

Get a bird's-eye view of your repair shop's parts. Streamline reordering processes and avoid repair delays. Enjoy better visibility into parts' usage and costs to make more informed purchasing decisions.

Hit the brakes on vehicle deterioration. Store all of your fleet units in a single platform and solve one of the biggest roadblocks of all – vehicle lifecycle management. Make accurate forecasts on vehicle repairs and replacements.

Stay organized with a separate vendor directory for quick access to critical information about your vendor relations. Gain visibility into your vendor costs, work orders, parts, and more. 

Don't wait for costly breakdowns. Instead, harness the power of preventive maintenance intervals to optimize performance, reduce downtime, and save on maintenance expenses.

View operational and analytical reports with key metrics in real time. Take the guesswork out of fleet maintenance and make data-backed decisions. Our cloud-based fleet maintenance software makes reporting easy for all.
Join other small and enterprise fleets that are already using Fleetpal and see for yourself