The days of filing cabinets, legal pads, dial tones, and tangible ledgers are falling behind in most industries as new technologies replace outdated systems. The trucking industry is seeing this firsthand, and while strong shifts in the trade can be difficult to adapt to initially, these powerful tools can be extremely valuable to fleets. Integrated software solutions deliver data integration that allows us to make better decisions faster.
How can fleet data integration benefit your fleet?
In the current business environment, analog just isn't an option. Even if you're able to juggle everything without the help of technology,  you're letting opportunities for greater success pass you by. Software provides tools to make fleet management more efficient and productive, while integration allows those tools to work together.
Behind every successful fleet is clear communication and visibility into every aspect of operations. In order for a team to work together effectively, they need to fully understand each element of their field.
The case for fleet data integration in fleet management
Every fleet in the trucking industry is distinct. Each fleet may focus on providing a particular core service to a certain niche or sector, but we all still manage to face similar challenges. In a highly competitive and developing industry, it's critical to operate safely, efficiently, and profitably.
Between the CRM that our sales team uses, the fleet management software that helps our dispatchers, and the ELDs that help with driver compliance, technology plays a major role in our work. In order to make the software integration process efficient and economical, there are some key points to consider from the start.
Some trucking software aims to bring all of these functions together in a single product, but those packages can be extremely expensive and lack customizable options. An alternative approach is to select the right software for each area of your business. This allows you to tailor your solution to your needs, but it also poses the challenge of configuring multiple applications to work together and additional staff training. With data integration, managers can potentially eliminate those challenges altogether. 
Building a customized solution for your fleet out of the best product options available can be a sensible solution. It allows your organization to stay agile and adaptable in a dynamic environment. Data integration can make all of your software solutions interoperable.
Optimize operations
There is more to running a fleet than backing under a load and putting the rig on the road. Your small or mid-sized fleet is responsible for sales and marketing, human resources, accounting, dispatch, scheduling, and maintenance. 
Management software handles the bulk of these tasks, so you have the necessary time to set strategic goals. The use of integration software reduces workflow bottlenecks and has the power to minimize communication barriers, errors, redundancies, and costs.
Leverage opportunities
The software as a service (SaaS) model has made it possible for small businesses to take advantage of big technological tools that have notoriously been out of reach in the past. SaaS has allowed companies to utilize services without having to expand their footprint in staff or hardware, making it a pillar in staying competitive. It has made it possible for small teams to get big things done without giving up their ability to be nimble and flexible in response to customer demands and market conditions.
The wide range of software solutions makes it possible for businesses to confront the specific challenges they are facing with precisely aligned resources. While SaaS is scalable and customizable, it does take software integration to make it all work seamlessly together.
Upgrade capacities
When your business is presented with a new challenge, it's important to find ways to respond without unraveling your entire operation. Even a thriving fleet can face unexpected hurdles, and overcoming them relies on a balance between downtime and billable hours. It can be risky to pull your operation apart, as it may not mend back together so seamlessly. When you use integration software to secure data integration across your business processes, you can add new pieces without starting over at square one.
Don't rebuild — reload. 
Rather than replacing your business software entirely, consider reconfiguring it with data integration software. Many hiccups and tedious tasks you come across could be eliminated within minutes. Continue building your company's foundation until each area works together as a seamless hybrid system.
Innovate by design
Organizational change doesn't have to be seen as a burden by you and your team. It's possible to embrace change as an opportunity when your team has the tools it needs to succeed. All innovative milestones began with a change as well as a motivated team dedicated to finding better solutions every day. When your team shows up with a smile, it's inevitably better for your bottom line. 
Innovative thinking involves recognizing and addressing shortcomings. Although, it's equally important that your team feels empowered to define and amplify their strengths. Software integration gives your organization the means to communicate across departments and business units for collective improvement.
Sharable clarity
Fleet Data integration gives fleet managers valuable insight into their operations. Transparency leads to a more efficient system, and integrating the technologies of each department establishes unity across your organization. Data integration software makes reporting easier by prioritizing clarity, depth, and nuance. 
Better analytics result in smarter decisions, and more informed decision-making leads to better results. In the end, it all leads back to the bottom line.
Your staff will be empowered by new integrated systems that make it easy to delegate critical business functions and analyze operations as a whole rather than in fragments. Data integration enables cross-functional teams to approach specific challenges from a broader perspective.
Adaptability
Every fleet manager has the option of running with a comprehensive software solution, but that's not always in the budget. For smaller volume fleets, the hefty price tag of these products often leads them to settle for off-the-shelf models rather than something tailored to their needs. 
For many fleets, that option isn't settling at all. In fact, it can be a smarter option. Implementing a sweeping wholesale change can disrupt normal operations and cause havoc amongst the team. The plethora of options can certainly be overwhelming, but taking it one step at a time can provide more clarity. 
Finding the right software solution to meet each business need is an alternative that allows small and mid-sized fleets to take advantage of their adaptability. It's a promising strategy to leverage a size disadvantage. Data integration software allows small businesses to customize their own solutions and scale as their business grows.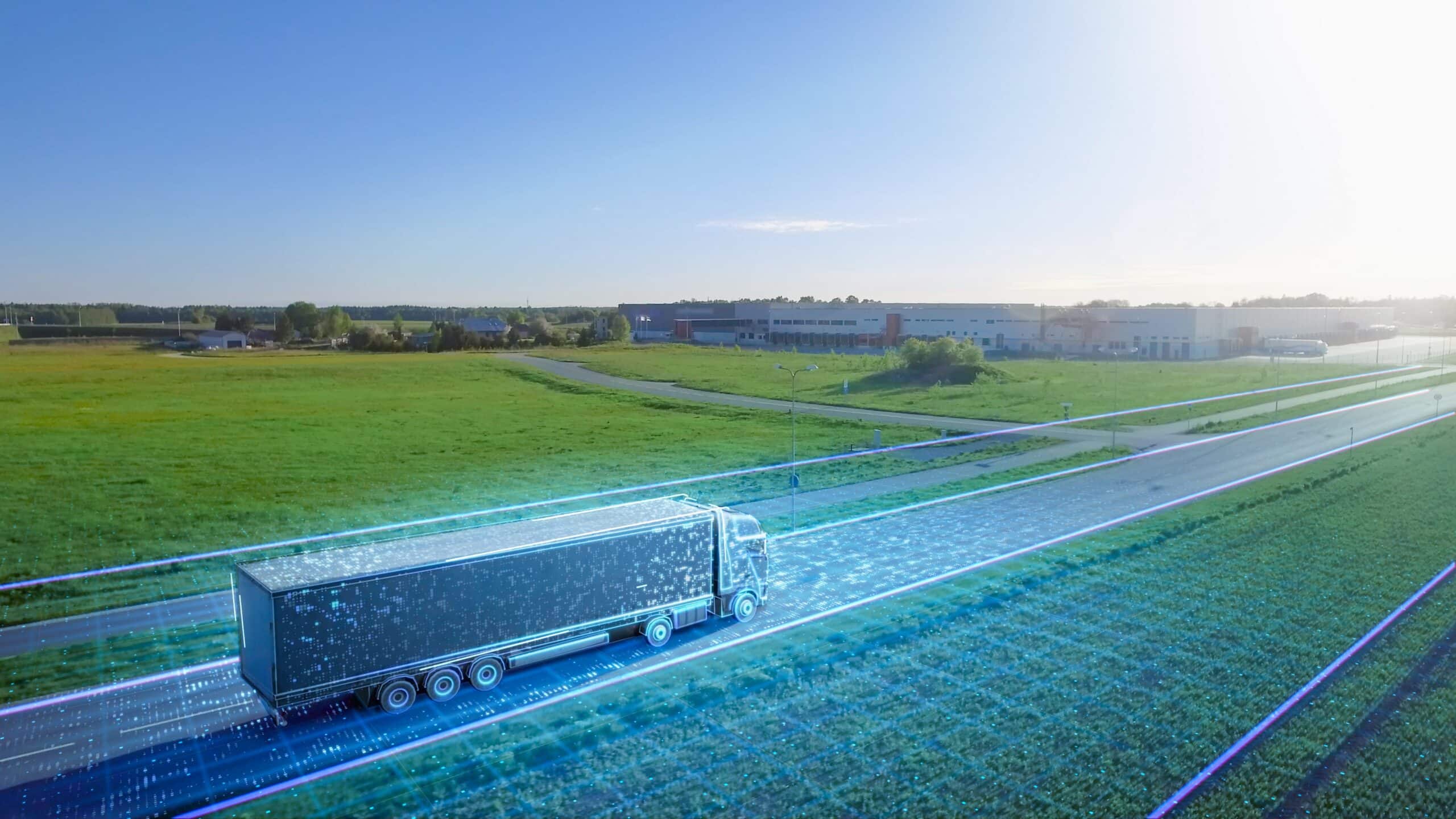 The bottom line
Fleet Data integration software can make an immeasurable difference in the daily operations of a small to mid-sized fleet in the trucking industry. In addition to helping different departments perform better, software integration helps your team work together toward a common goal more effectively. Integration software is exactly what your fleet needs to collaborate and reach peak performance. 
Fleetpal integrates key business processes such as inspections, maintenance, warranty information, third-party service, and cost analysis into one powerful, customizable, and user-friendly platform.
Contact us today to discover all the ways our software solutions can benefit your fleet, including integrating with other business applications.