Regardless of how well a fleet is operating, there's always room for improvement. Effective fleet management begins with recognizing that changes are constant. A proactive approach to new technologies and modern strategies is essential to surviving in an increasingly competitive market. There are plenty of management techniques.
Each day presents new challenges to fleet managers. Whether it be unexpected maintenance issues, delayed payments, or lack of market-leading tools, the ability to adapt efficiently is what separates highly effective fleet managers from the rest. Aside from keeping up with the latest developments that competitors may be utilizing, successful fleet managers cultivate habits that help them rise above the fray and overcome challenges.
As best-selling author Stephen R. Covey observed "Ineffective people live day after day with unused potential." In order to become a more effective fleet manager, you need to cultivate management techniques that lead to greater results. 
We took a look at some of the most successful fleet managers to pinpoint the top 6 habits that have helped lead them to success.
At the end of the day, it's all about the bottom line.
Be proactive rather than reactive
Fleet managers rarely experience any lulls in their workday. It can be easy to feel overwhelmed and behind schedule when you're juggling multiple responsibilities. Constantly putting out fires makes for a hectic work day that leaves no time to get ahead on administrative housekeeping to keep your fleet in top condition.
If preventive maintenance has taught fleet managers anything, it's the importance of catching issues before they arise. The only way to permanently improve day-to-day issues is to focus more on the processes. The frequency and severity of incidents will drastically decrease once you take the time to regularly inspect your fleet and set up proactive measures. It's far more affordable to fix a small problem than a bigger problem.
Communicate effectively
When it comes to management, clear communication is paramount. The most valuable resource that fleet managers have at their disposal is their team; the innovators in the field, office strategists, maintenance technicians in the shop, and operators behind the wheel. 
With so many variables fleets have to run like a well-oiled machine, making every member of your team just as valuable as the next. It's a manager's job to maintain smooth internal operations so everything client-facing is perfectly executed. In order to achieve that, managers must communicate effectively with employees and help them achieve their full potential. Setting clear expectations and establishing transparent performance goals make it easier for your colleagues to manage their time and excel. 
Communicating your appreciation for your team is equally important, as a strong company culture drives employees to work hard. Recognition and reward programs are a great incentive to boost company morale and remind your employees that the work they do matters. 
Communication is the key to motivating and leading a team to success, which is the fundamental goal of a manager.
Embrace technology
Technology has introduced a plethora of tools and software that make fleet management a thousand times easier. From automated processes to streamlined communication, technology has made everything more convenient for both fleets and their customers. 
Applications and certain features not only improve operations, but they make your service more accessible. Remaining relevant will expand your client base and introduce more time to focus on the growth and success of your fleet. The easier it is for your customers to stay up-to-date and connect with you, the more they'll feel like they're in the right hands.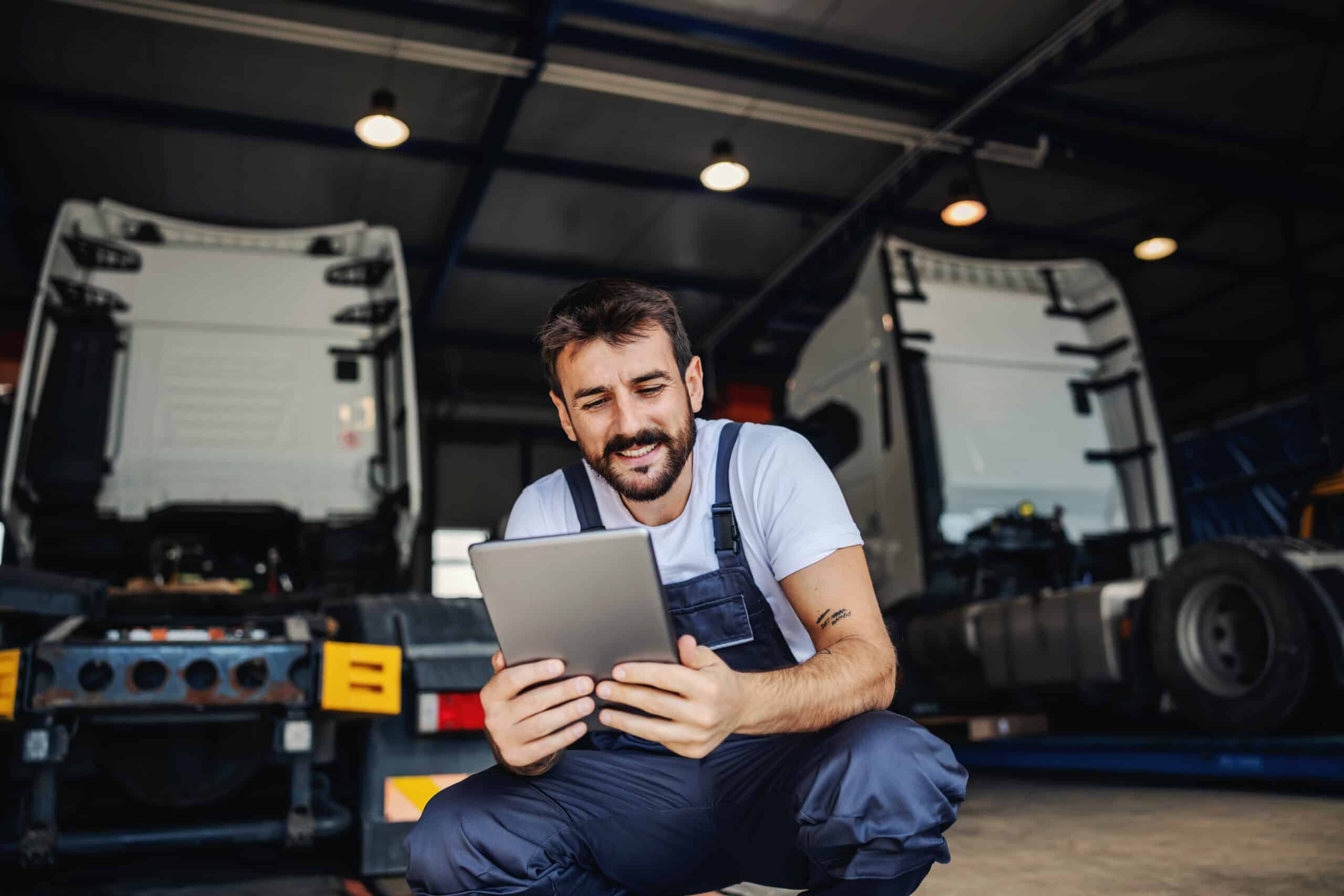 Implementing systems that organize your data makes it possible to analyze all fleet operations without human error. You can then readily document completed task results and utilize the results and insights to identify areas for improvement.
Technology is creating a more straightforward environment and fleet managers need to be bold when adopting the tools that are changing the way the industry works.
Make maintenance simple
There's no question that well-maintained equipment runs more efficiently. With a proper fleet maintenance plan in place, every department of your fleet has more bandwidth to focus on developing innovative ideas rather than fixing problems that could have been avoided.
When everyone on your team is following the same fleet maintenance plan, you can expect reliable equipment that doesn't abruptly put a hold on fleet operations.
When equipment is up to par, your vehicle maintenance crew has the opportunity to be proactive while your drivers stay happy. Drivers and maintenance crews are the ones on-site working with your fleet daily, so the easier it is for them to keep up with equipment servicing, the better. With time, your daily operations will become simpler and your company will reap the rewards of effective maintenance in the form of higher profits and lower stress.
Focus on safety
With "nuclear verdicts" becoming more and more common in the industry, ensuring safe operations is simply good business sense. With that being said, safety cannot be quantified, which makes it difficult for fleets to account for it in their budget. 
Profits can be restored and equipment can be repaired, but accidents can be fatal. There's no price tag you can put on the safety of your fleet and others, so always be sure to put safety first. 
Being an efficient manager is only possible if you have a happy and healthy team. Putting an emphasis on safety shows your customers, your team, and the general public that you care about everyone who shares the road with your fleet.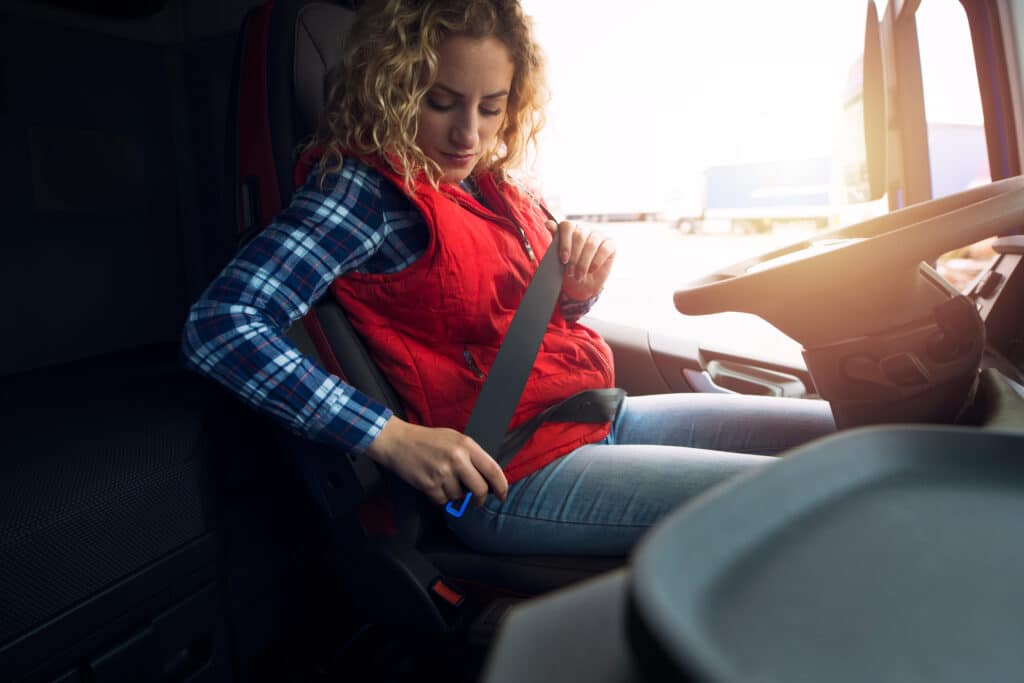 Set guidelines for adding and retiring equipment
Once a fleet manager has day-to-day operations under control and profit margins are optimized, the next aspect to focus on is auditing and updating fleet equipment. How managers approach adding or retiring equipment can make a huge financial impact on the fleet as a whole. 
With an efficiently run fleet, it's easy to pinpoint where you could benefit from new vehicles and justify an investment. You can also see which older models may be ultimately costing you money. Setting firm guidelines on when to call it quits with outdated equipment will avoid problems down the line. It also allows you to identify the average age an asset lasts before it becomes too obsolete to keep up with your highly efficient fleet.
Fleetpal gives fleet managers the technology they need to be more efficient
Fleetpal is a fleet management software that makes planning, organizing, communicating, and tracking vehicle maintenance easy and efficient. 
Our software provides fleet managers with the tools they need to become the most effective leaders in the industry. With customizable templates, managers can tailor Fleetpal's power to meet their fleet's needs.
Reach out today to chat with one of our vehicle maintenance experts – they can answer fleet management questions you didn't even know you had.