Businesses within the trucking industry are survived by dedicated personnel and well-maintained commercial equipment. Fleets can overcome almost any obstacle with that foundation, but in order to thrive fleet managers must know how to budget effectively. When it comes to fleet management, deciding whether to lease or buy assets is one of the most important choices a manager can make but not typically an easy one.
There are many factors to consider when deciding how to finance a fleet, and generally, the financial disparities between leasing and buying are rather small. As modest as the price differences may appear, every penny counts when margins are tight and competition is fierce. Even a slight variance between larger profits or higher overhead will impact your bottom line. 
Understanding the pros and cons of each option is a peril to selecting the right structure for your fleet, which is why we've outlined them all for you. Read on to learn everything you need to know about leasing versus buying fleet vehicles and understand the right questions to ask.
Purchasing new assets comes down to a simple question: can you purchase a unit outright, or do you need to finance the purchase? Whereas leasing is a bit more complex and presents options for a range of financial situations. 
Leasing options
Leasing offers many advantages to fleets, the most notable being the low upfront costs. Investing in your fleet is always something to consider, but timing is everything. If your business isn't in a position to take on a large financial endeavor, then leasing could be the right pathway for now.
When considering leasing options, fleet managers need to consider two primary factors: the term and the level of service. With a variety of leasing options available, there are opportunities for fleets of all sizes and financial capacities. 
Open-Ended Lease
An open-ended lease commences with a pre-determined minimum term, which is typically one year. At the end of the year, the lessee has the option to extend the lease on a month-to-month basis. When the fleet no longer wishes to lease the fleet vehicles, the equipment will be sold.
If the sale generates a profit, the lessor may be required to pay the fleet the difference. Alternatively, if the sale is for less than the predetermined price, the fleet will be required to pay the difference to the lessor.
Closed-End Lease
These lease agreements resemble the type of arrangement you are familiar with if you have ever leased a personal vehicle through a dealership. This lease will be for a fixed term and it will require the lessee to pay fixed monthly payments.
There will be detailed conditions regulating the amount of wear and tear that is covered by the lease and there will be a pre-set mileage limit. If your fleet exceeds the allowable wear and tear or the number of miles covered by the agreement, you will be required to pay penalties at the end of the lease period.
Full-Service Lease
A full-service lease is meant to bundle all of your equipment costs into fixed monthly payments for each asset. It will typically include repairs, 24/7 roadside service, and transportation assistance when covered fleet vehicles are being serviced. In most cases, repairs that are needed as a result of accidents or misuse fall outside the obligations of the lessor. The lessee will be stuck paying for any additional mileage and maintenance costs that aren't covered. 
Financed Lease
A financed lease will give you more control over your assets, but that comes with a significant increase in expenses that fall outside of your lease payments. This is a sound option for fleets that have in-house maintenance as well as a process for properly collecting and analyzing data. Financed leases are generally handled by financial institutions.
Purchase options
In evaluating your options for buying fleet vehicles, you need to decide whether to buy new or used, and whether to finance or buy outright.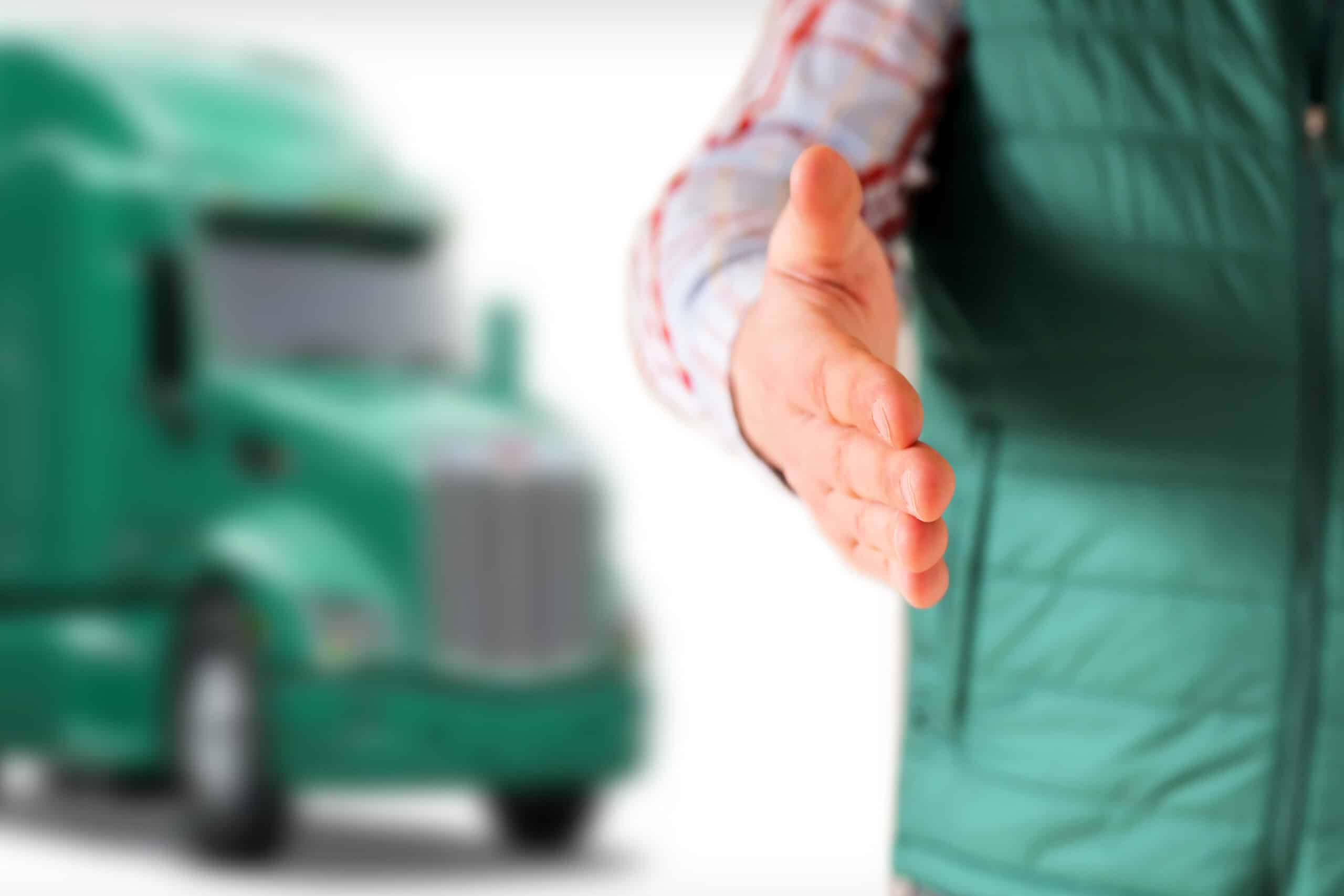 Pre-Owned
Purchasing a used commercial vehicle doesn't have to mean settling for a subpar model. Between brick-and-mortar dealerships, commercial equipment auctions, and online marketplaces there are plenty of resources available for the diligent buyer. As long as proper research is conducted beforehand, adding a used vehicle to your fleet can be a cost-effective choice.
New
Providing it aligns with your budget and business plan, purchasing new fleet vehicles is your best option for having complete control over the make, model, and specifications of your commercial equipment. Purchasing new allows you to choose the features package that best suits your fleet's needs. Beyond that, it gives you full reign over the maintenance and repair of the vehicle as well as thorough records from purchase to retirement.
Finance
There are a variety of reasons to finance fleet vehicles, and not all are rooted in necessity. Step one of financing a vehicle is assessing the potential interest rate and considering the long-term financial impacts. Obtaining a reasonable monthly payment can be a tedious process, but using a truck payment calculator can be extremely helpful. Find a middle ground that preserves enough capital while providing adequate funding for new, efficient vehicles.
Purchase Outright
If your business has the opportunity to purchase new fleet vehicles outright, this would be a strong strategy. As with any large investment, make sure you carefully consider all other aspects of the business to ensure it's the right financial pathway. Just because the capital is available, it doesn't mean it's the smartest investment for your fleet.
Benefits of leasing vs. buying fleet vehicles
There is no one-size-fits-all approach to acquiring, retiring, and replacing assets. Simply put, the right solution for your fleet is the one that will maximize benefits and minimize costs. In order to determine the right solution, you'll need to take a deeper look into your fleet's operations and goals for the future.
Both leasing and buying have their advantages — which one suits your fleet best?
Leasing
Fleet leasing can deliver numerous benefits to your fleet's bottom line as long as you find an option that is tailored to your business goals. A lease will allow you to replace retired assets and expand your fleet's capacity while still preserving capital. With more cash flow at hand, you can address other initiatives that help your fleet prosper.
In addition to affordable monthly payments, leasing can save your business money on maintenance and fuel. Newer vehicles are far more efficient, less prone to breakdowns, and feature updated technologies.
Having your drivers safely on the road in new, eye-catching trucks pays off in more ways than one. Your fleet's image is critical to attracting new customers and establishing trust in the community. Plus, since leasing won't change a debt-to-equity ratio, your business will appear more financially stable.
Buying
If you opt for purchasing fleet vehicles, you'll have total freedom over every vehicle-related decision. Since your company will be the sole owner of the vehicles, you won't be limited in how you can use them. Your fleet vehicles can travel unlimited miles and be repaired at any time by any technician. 
While purchasing vehicles is more money upfront, it gives you the opportunity to negotiate pricing and score a fantastic deal. There are also tax benefits that come with purchasing a vehicle and your accountants will have control over the depreciation. Additionally, you'll earn equity for your business given the assets will appear on your balance sheet.
Fleetpal gives fleet managers the tools they need for maintenance and repair
Whether you purchase or lease the equipment your fleet needs to get the job done, you can count on Fleetpal to take care of your maintenance and repair needs. With features that help to plan, schedule, and execute maintenance tasks while streamlining communication, Fleetpal is the perfect solution for your fleet. 
Discover how Fleetpal can help you and your fleet get better results today. Reach out to address any questions you may have and start optimizing your fleet.