In the late 1960s, the Technology and Maintenance Council (TMC) of the American Trucking Association (ATA) recognized that the industry needed an efficient way to track and share information in a way everyone could understand. The solution would need to work for everyone in the industry, and TMC managed to achieve that in 1970.
TMC introduced Vehicle Maintenance Reporting Standards (VMRS) as a way to simplify, clarify, and unify the information that the industry relied on for better analysis and decision-making. The newly introduced system used primary categories to organize information regarding specific systems, assemblies, and components. The data was presented in an alpha-numeric code that would serve as a universal language for the industry.
The VMRS proved its worth in the 70s and 80s, going global and incorporating more and more information needed by the industry. Still, it wasn't until the 1990s, when computers became ubiquitous, that the system's true potential became evident. Now the system includes more than 65 primary category code keys that encompass over 32,000 unique systems, assemblies, and components.
Jack Poster, VMRS Services Manager at TMC, offered some great insight in an episode of Jamie Irvine's podcast, The Heavy-Duty Parts Report. 
"Think of VMRS in these terms, and there are codes to define assets. So if you're a fleet and you're putting together a vehicle birth certificate on a certain piece of equipment, there are codes to do that. There are codes to define what's under the hood," Poster described. The 65 code keys cover nearly every aspect of trucking maintenance.
All members of a fleet have a voice thanks to the common language provided by the system. 
As TMC defines it, VMRS establishes "the discipline necessary for different industry segments to communicate with each other.  VMRS is the shorthand of maintenance reporting, eliminating the need for extensive written communications with all the inherent problems of miscommunication normally associated with the written word." It serves as a conduit between all fleet divisions and facilitates a universal language for not only fleets but every entity even remotely connected with the trucking industry.
How did VMRS change the trucking industry?
VMRS codes convey issues, remedial actions, systems, equipment, and more across the industry. This language is not only universal amongst all fleet departments but also applies to a wide variety of equipment. Whether a fleet is comprised of trucks, trailers, forklifts, or all of the above, VMRS codes cover the necessary elements. Currently, VMRS can support as many as 1,000 automotive systems.
A uniform log of information is easy to enter into a database, making every step following that much more straightforward. The simplicity makes it effortless to share information between organizations and create insightful reports. By helping manufacturers and suppliers to understand our needs better, VMRS helps the trucking industry perform better and accomplish more. 
Today, the TMC continues to serve as the steward of the VMRS system. The council gathers feedback from the industry to update and maintain the standard. TMC also issues licenses to users that range from trucking fleets to Software as a Service (SaaS) providers. If your organization uses a fleet maintenance software program, you likely already have VMRS working for you.
Unexpected ways VMRS can increase fleet efficiency
VMRS can help the core divisions of a fleet, such as the maintenance department, fleet management, and the driving crew, but it can also benefit smaller roles and even partners outside of your organization. The benefits of VMRS stretch far past the confines of your business's four walls. The standardization of VMRS makes every aspect of operating a fleet easier, from inventory to tax prep.
Financial accounting and inventory management
If you handle purchasing, inventory, or accounting for a small fleet, then you know how important it is to get the most out of every maintenance dollar. When it comes to larger volume fleets, even a small price difference can have a lasting impact on an entire fleet.
If you're involved in keeping the parts room stocked, then you're responsible for making sure that maintenance has what they need to keep trucks rolling, drivers behind the wheel, and clients happy. Without precise, up-to-date information, maintenance and repairs are delayed which results in an idle fleet. It all comes back to having direct access to the right information in the right language.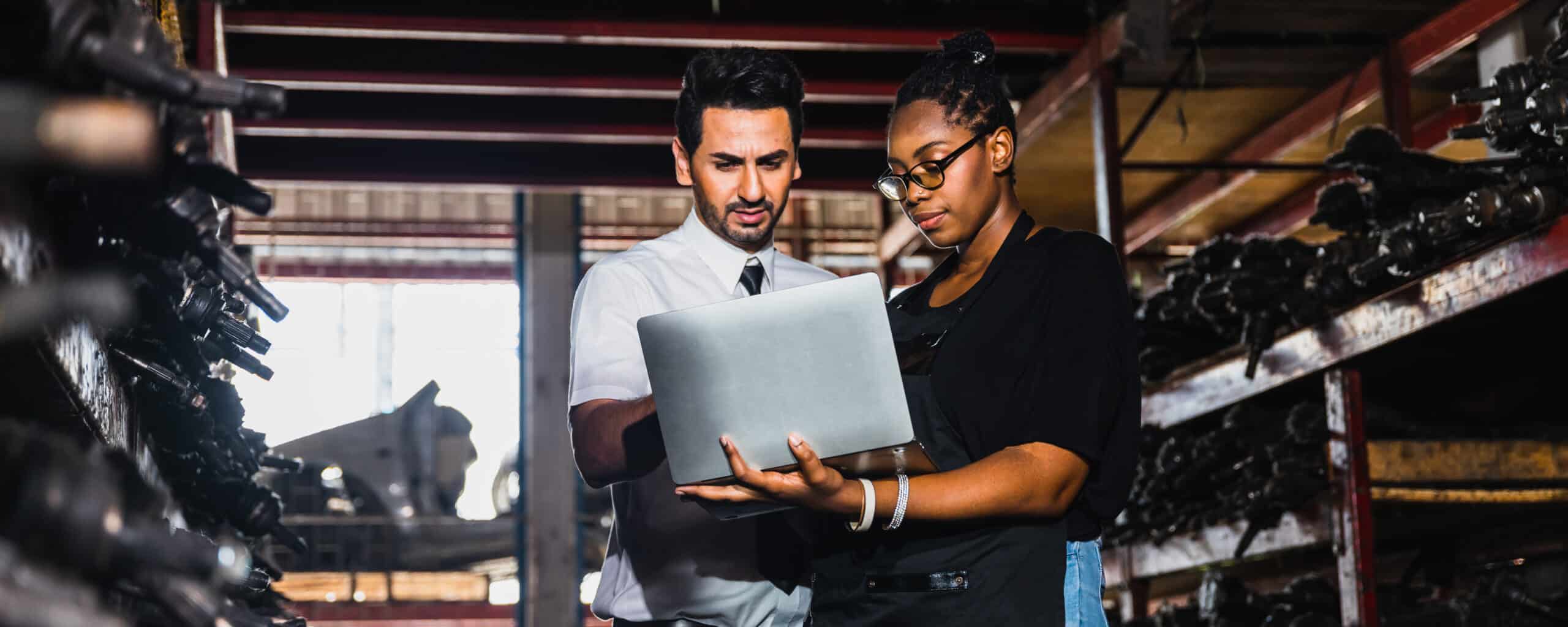 Warranties, insurance claims, and government reporting
There is more to what the VMRS system encompasses than the everyday tasks that we associate with operating, maintaining, and managing a trucking fleet. Unless you work for one of the largest fleets in the industry, there may not be a job title or office in your company dedicated to managing these tasks. 
When it comes to tracking warranties on your equipment, providing records to support an insurance claim, or responding to agency information requests, VMRS can help. A streamlined information system can make an infrequent but tedious process a lot easier to manage. 
OEMs, industry suppliers, insurance carriers, state agencies, and federal agencies are already using VMRS codes — so you'll have easy access to data that is already speaking their language.
How Fleetpal and VMRS can work together
We know the obstacles the trucking industry faces firsthand, which is why we're so thankful for the technological innovations available to us today, notably those that support coding conventions like VMRS. Programming languages help users stay up-to-date in this ever-changing digital world by allowing us to easily communicate with digital tools.
Here at Fleetpal, we're in the business of making everything easier. Digitize your fleet with our software, and you'll never look back. With a complete view of fleet operations and easy access to your data history, Fleetpal enables effective collaboration and fosters innovation.