It's not just good business for your fleet to operate safely – it's the law.
There are numerous federal and state agencies that work to ensure fleets protect their employees and the public, including OSHA, the DOT, and FMCSA. Successful fleet managers invest time and effort into fleet safety programs that help their team stay ahead of the game.  
If your safety program isn't up to par, there are both direct and indirect consequences. Whether it be financial costs like higher insurance premiums or opportunity costs such as recruitment challenges – those costs add up. Making safety a priority not only helps you grow your business but also protects what you grow.
Like any large-scale endeavor, the best approach is to break it down into manageable steps. When it comes to creating an effective fleet safety program, you'll begin with a plan, recruit your entire dedicated team, and then implement, monitor, and refine your plan until your targets are being hit.
A safety program should aim to create a new culture within your organization, supporting the entire team by providing guidelines, recognition, and incentives.
What are the primary elements of an effective fleet safety program?
These five aspects will give you guidelines for setting up the perfect safety program for your fleet.
A plan
The goal of your safety program should be to foster company culture and a working environment that places a premium on safety. Safety rules dictate what your team can and cannot do, but regulations aren't always enough to inspire workplace safety attitudes among team members.
Your safety plan should cover all areas of your business and assign equal responsibility for safety to everyone.
To make a plan, you'll need to do a thorough audit of your current safety policy and determine where improvements need to be made. Your newly developed plan should be clearly defined and communicated to ensure everyone understands their roles.
The best safety plan prepares for the worst so guidelines are in place when things go awry.
Your team
Once your safety plan is established, it's time to set it in motion. As with any workplace transition, managers need to support their team and provide guidance. Ensuring your fleet is staffed with highly motivated and efficient employees is imperative to a collaborative workplace. You'll have to closely follow the program, incentivize participation, and reward success.
You'll have an easier time growing a safety culture if your plan can focus on positive reinforcement when team members excel. Penalizing employees for violating policies may be helpful in maintaining minimum standards, but it won't motivate them to go the extra mile. To bring your fleet's program up to speed, you'll need to recruit team members who share that commitment to safety.
By monitoring your safety program, you can promote the benefits of a safety culture throughout the organization. The monitoring process should work hand-in-hand with rewards and recognition. If hitting your team's safety targets leads to more profitable operations, the team should share in the rewards.
It's impossible for a safety program to succeed without the steadfast support of fleet managers and executives. Lead by example and show loyalty to your team by choosing safety over everything else.
The office
Office administrators may not be the first to come to mind when you're developing an effective safety program, but those roles are just as important as those on the road. The day-to-day operations may not feel as risk-sensitive, but they play a domino effect. Your office is the hub of your entire fleet and must play an equal role in your safety program.
First, your office staff plays a role in establishing guidelines for your safety program by helping develop policies. However, policies are only as good as the practices they promote. 
The office is where new hire onboarding and training take place, and that first impression is critical. New employees won't take long to take note of a poor safety culture. That will prompt them to either find another job opportunity or adapt to the substandard structure, further damaging your fleet's core team.
The shop
A fleet's shop area is responsible for getting work done safely for the sake of both equipment and team members. Considering maintenance technicians handle both repairs and preventive auto care, they play a huge role in determining when it's safe for drivers to hit the road.
It's important to take advantage of all the tools you need to monitor performance and behavior in your fleet's shop. Having this data on hand allows you to ensure work is being performed safely and equipment maintenance is approved, scheduled, and executed before your fleet is in motion.
Shop employees who work safely and coach colleagues to do the same are vital assets. Shop employees who never cut corners or bow to pressure are the firewall that protects your fleet from preventable accidents and incidents.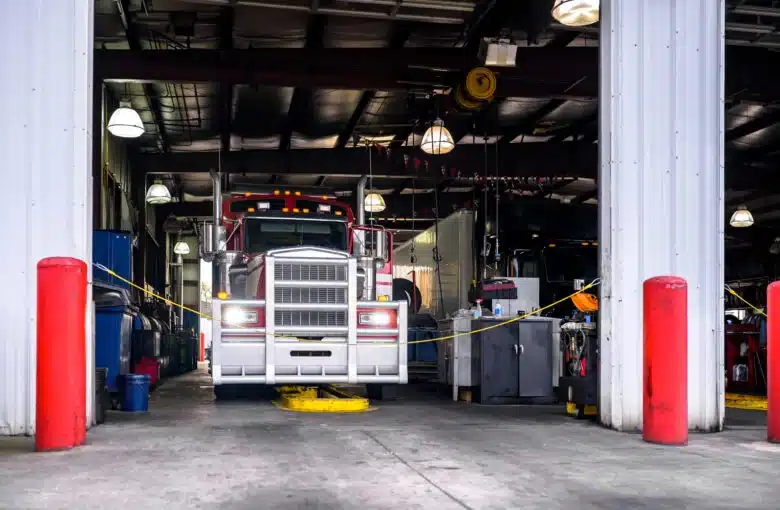 The highway
For the trucking industry, highway safety is the most visible aspect of their safety program. Recruiting, screening, hiring, and training safe drivers is equally as imperative as further monitoring driver competency and conduct. 
Ensuring your fleet's equipment is running safely is extremely important, of course, but an attentive and knowledgeable team is the backbone of any effective safety program. As smooth as a vehicle may be running, your team's communication and focus will determine how they respond to an unforeseen incident on the highway.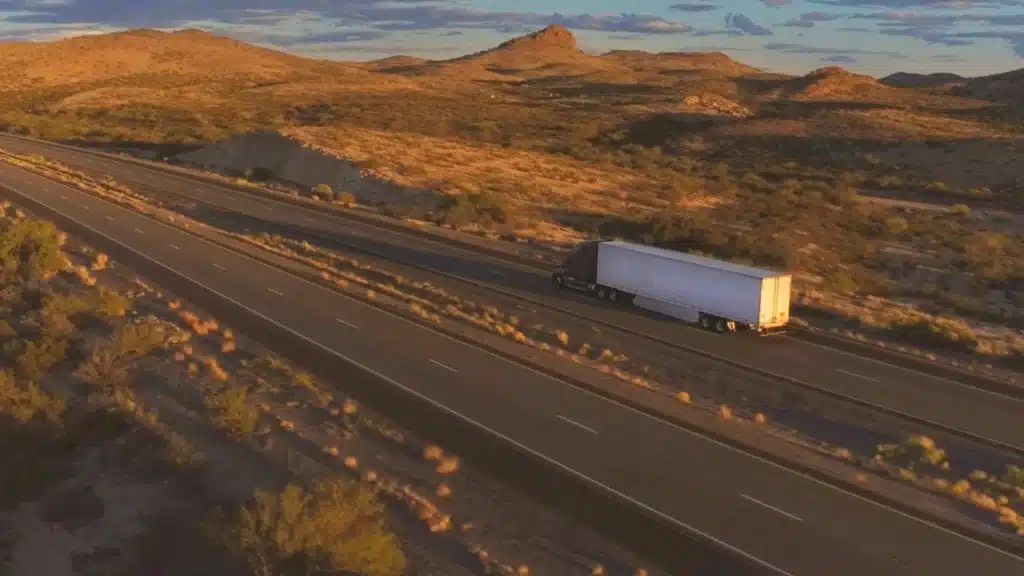 Getting your drivers set up for success requires the efforts of a whole team. Promoting a safety culture and motivating employees is a great way to grow an effective fleet safety program.
How can Fleetpal help fleet managers achieve an effective safety program?
Your approach to fleet maintenance management impacts every other aspect of your safety program. Maintenance policies, procedures, processes, and performance bring every element of your safety program together. 
As a result, you should have safe equipment, drivers, and shop practices – but how can you keep track of it all?
Fleet managers who use Fleetpal gain access to the software tools they need to set up a maintenance program and put it into action. Our high-performance software helps managers monitor results and track performance. It's the best way to guarantee maintenance adds value to your fleet's safety program. Reach out today to schedule a demo and find out how we can help your fleet.